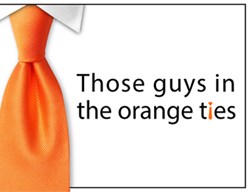 Pittsburgh, Pa (PRWEB) October 22, 2013
The Conference Line feature that has been added to the VoIP Innovations BackOffice was designed to meet their customers varying VoIP service needs. This feature was requested multiple time by customers, and since VoIP Innovations places a great emphasis on their customer feedback, the Conference Line was added.
VoIP Innovations views this new feature as a way to add extra value to the robust services they already offer their customers. Simplicity was the key when creating this feature because VoIP Innovations knows that their customers are busy keeping up with their day-to-day operations. When it comes to billing and execution, the Conference Line couldn't be easier for them.
The goal of the Conference line is to eliminate the need to have multiple people on the same call. This is achieved by either purchasing a DID and using that as their designated Conference line or by adding the feature to an existing DID. In keeping this as simple as possible, there will be no extra configuration on the customers end because VoIP Innovations will assume that responsibility.
Security is always a top priority at VoIP Innovations and to ensure that Conference Lines stay secure, they have added the ability to set a customizable PIN number to the line. That will require users to enter the PIN before they can enter the conference. Customers can also choose to leave the line pin-less.
Adding a separate Conference Line can be beneficial in many ways. An example of how a designated Conference Line can be used is if a customer wants several family members to be connected. Another example is if a business client needs to discuss matters in a phone conference environment.
For detailed instructions on how to enable your Conference Line, please visit the VoIP Innovations Wiki Article. The article includes step-by-step screenshots of the entire process to make it very easy for their customers to set up the new feature.
VoIP Innovations is an Inc. 5000 company that specializes in providing the largest DID and termination VoIP footprints in North America. Their network includes over 500,000 DIDs in stock in over 8,500 rate centers in the US and Canada. Recently, VoIP Innovations expanded their footprint to include DIDs in over 60 countries and now offers A-Z termination. VoIP Innovations is owned by ABG Capital and is based in Pittsburgh, PA. To learn more, please visit the VoIP Innovations Blog.