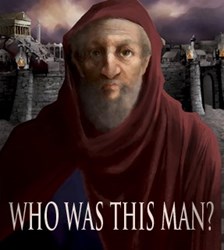 Princeton, New Jersey (PRWEB) October 22, 2013
Did early Christianity take root thanks to a bribe? Robert Orlando's groundbreaking new documentary answers with a resounding yes! Orlando, a filmmaker and independent scholar, has spent nearly 30 years digging through ancient texts to unearth a secret from sacred history's cellar, involving the legendary Apostle Paul and a money collection. The result is a film that is part biopic, part historical drama, and part bible reconstruction.
"This film shines a light on a secret long buried in the academy and glossed over by the Church," says Orlando.
A Polite Bribe, opening October 31 at select theaters across the country, exposes a plot involving a money collection used by Paul to "soften" two hostile factions in the early church. The conflict reveals budding Christian movement plagued by money and politics. The story "breaks taboos" on assumed doctrines and reveals a Da Vinci Code ending — only with real evidence! Historical facts, Orlando suggests, paint an image of Paul not as a saint of stained glass, but as a troubled and besieged man with an abundance of passion, but little financial support. He was a visionary who, though inspired by God, agreed to a bribe to fulfill his mission.
Told through interviews with an unprecedented collection of world-renowned Pauline scholars, illustrated with stunning graphical images, and backed by a dramatic original score, Orlando's film tells a memorable and at times shocking story.
"Though we have been told it was Jesus who intended his message to reach all people, it was actually the Apostle Paul who moved beyond the Holy Land," explains Orlando. "In the end, His effort was in fact against the wishes of those who knew Jesus best! It was Paul who envisioned a coming kingdom of God, without law, that would raise the banner of freedom for all humankind and eventually conquer the Roman Empire."
A Polite Bribe is a breakthrough historical narrative challenging our basic religious assumptions, feeding the hunger for truth disguised by holy writ. It presents an inspiring story that reminds us all "to be human is to be divine," or is it the other way around?
Film Critic Amy Longsdorf of the Morning Call writes, "If Oliver Stone was a Bible Scholar he might turn out a movie like A Polite Bribe."
Valerie Knight of WOGL 98.1, says it will challenge everything you thought you knew.
Corrie Norman, University of Wisconsin religious scholar, claims it is a film "too important for scholars and people of faith to politely ignore!" St Andrew's Ben Witherington adds, it will provoke "the very discussions Paul had in his own day!"James Tabor, Religious Studies chair at North Carolina, writes that A Polite Bribe "pulls back the veil on history revealing the true account of the parties and politics that gave birth to Christianity."
On Oct 31, 2013, A Polite Bribe, Produced by The Nexus Project, will be partnering with TUGG for its theatrical screenings across the US at Regal, Cinemark, Landmark, and AMC Cinemas before releasing the film on DVD and VOD in 2014. Please visit apolitebribe.com for more information and to download our free 22-pagecolor E-Book.
See you at the movies!
Publicist/Media Contact
A Polite Bribe
(Deutsch Communications)
609 430 8286
609 578 8765