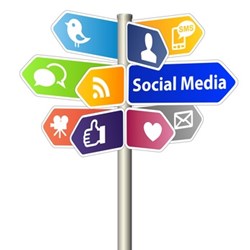 Boston, MA (PRWEB) October 23, 2013
Infopages.com, a revolutionary new people search engine, now offers users the ability to quickly view comprehensive digital bios of a person using public records combined with their social profile information. This search engine uses the power of over 2 billion public records and details found on social networks such as photos and videos to provide an easy-to-understand summary of virtually anyone.
Details provided in Infopages' people search include age, known relatives, birthdate, address, property values and even direct links to profiles found on a wide range of different social networks. Shared photos and videos found online are also returned in search results, as well as email addresses associated with these profiles.
Users can now enjoy full access to a person's contact and other personal information via Infopages, as a collaboration of millions of public and private sources of data are made available at their fingertips. Asset information, annual income and unclaimed funds found in a person's name can also be researched via this comprehensive people search engine.
Unlike other people searches, Infopages cross references all of these sources of information and allows the user to view profiles and online images and videos via direct links from the results page. With a quick glance, users can determine which links follow the profile of the person they are searching in the listing of photos associated with those profiles.
This comprehensive people search is a free service offered by Infopages.com, and allows users to view combined search results from social network profiles as well as public records that can't be found via other online searches. Additional sources of information such as professional networks, property records, neighborhood listings and relatives or known associates are also provided in search results, giving users the ability to quickly view a summary of their search subject's life and activity.