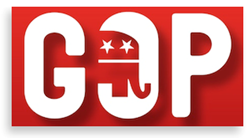 The core services you offer are exactly the same as many other organizations; however, the personal SERVICE and the pricing you offer are the best I have ever experienced. - John Billingsley, Chairman NM
Salt Lake City, Utah (PRWEB) October 22, 2013
GOP Donations is pleased to announce the official launch of their website gopdonations.org. Co-founder of GOP Donations, Chris Fleisch said, "We have put together services and features that will help the GOP win elections." Mr. Fleisch also explained that by opening the GOP to accept donations through multiple online and face-to-face avenues, it will be able to raise more awareness, raise more funds, and put more Republicans into office.
The GOP Donations program can be integrated into any existing website and features an out-of-box donation page that can be customized with a logo. The donor management tool allows for online event registration, keeping track of fund-raising goals, and data collection.
One of the strongest features of GOPDonations.org is the reporting capabilities. Users are allowed to see where they have been successful in gaining donations and which areas need improvement. These informative reports will help create strong strategies for significantly increasing candidate awareness and clear the path for campaigns to plan effective target-marketing.
Using the data collected through GOPDonations.org, the strategic possibilities of a campaign become endless. Experiments can easily be conducted to intelligently profile non-voters, identify voters who will lean to a particular side, and even change voter minds; campaigns can gain more control over the flow of information that will generate media attention based on social media chatter; and online fundraising can be optimized by creating different versions of solicitations and measuring response rates.
GOP donations provides standard or micro accounts depending on campaign needs and offers the lowest available pricing for registered non-profit organizations. As campaign needs change and donor bases grow, GOP Donations can flawlessly upgrade your account needs to meet the demands of your donors.
Key Features:

Donations Page – Create customized online donation pages for events, campaigns and social media
Recurring Payments – Create recurring donations schedule using Card and ACH payments to maximize fundraising
Accepting ACH Payments – Accept checks electronically from a donors checking or savings bank account over the phone, online and in-person using a mobile app or online terminal at a flat $0.35 rate
Initiating ACH Payments – Send funds electronically to vendors and staff bank accounts
Virtual Terminal – Accept credit card and ACH payments at your organization's office through an online terminal as well as manage users and reports
Funding Time – The time between payment initiation and payment settlement into your organization's bank account Is 48 hours for card and 72 hours for ACH
API Integration – Connect PayZang's payment platform into any software or website
Comprehensive Reporting – View, create and download information relating to all payments (whether card or ACH payments) in one place in multiple formats like MS Word, MS Excel, PDF etc.
At GOP Donations, our mission is to provide the GOP and its constituents with technology for accepting credit card and ACH donations, to make fundraising efforts and donation management more effective and successful, and to provide comprehensive donation data management. For more information and to start raising funds for the Republican Party visit http://www.gopdonations.org.