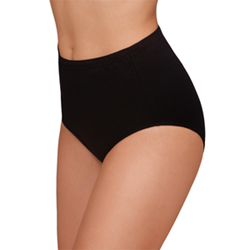 Women want to feel normal and attractive at every age.
Neenah, WI (PRWEB) October 23, 2013
Loyal University Chicago Stritch School of Medicine announced Oct. 17 the results of a study showing women with common forms of urinary incontinence have various bacteria in their bladder, which may differ based on type of incontinence. These findings may help more effectively treat women with incontinence.
"In recent years, manufacturers of adult diapers and other incontinence products have recognized that women (and men) want to feel normal and attractive at every age," says Lynn Wilson, Founder of The CareGiver Partnership, a national retailer of incontinence products and home health care supplies. "Because our business is based on enhancing normalcy and dignity, we are committed to carrying products that help women get on with their lives and feel better doing it."
Wilson says here are just four areas where products have made great strides in meeting the unique needs of women:

Absorbent undergarments women can actually wear under any clothing, even fitted formal wear. An example is Depend Silhouette Underwear for Women, which offers absorbency and odor control in a slim-fitting, clothlike brief.
Machine-washable incontinence panties that save money while helping women get on with their lives, such as the Stride cotton brief.
Hypoallergenic, 100% cotton Elyte pads that are safe for sensitive skin and better for the environment.
Skin care products that cleanse, moisturize, and protect to help women feel confident and beautiful at any age.
For more information on types of incontinence and solutions, visit The CareGiver Partnership's Incontinence page. Access hundreds of free incontinence articles by going to The CareGiver Partnership home page then selecting "Resources" and "Helpful Articles."
The CareGiver Partnership is a national direct-to-consumer retailer of home healthcare products for incontinence, diabetes, nutrition support and more. In its seventh year of providing products and services that help caregivers and loved ones maintain personal dignity, the company also offers an online library of more than 1,500 family caregiver resources and personal service by experts in caregiving. Call 1-800-985-1353 or visit online at caregiverpartnership.com.