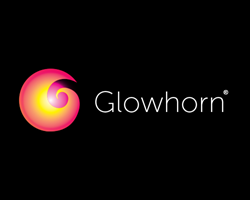 Glowhorn's recent certification as a HubSpot partner confirms what we already knew; the agency has committed itself to executing marketing that people love.
Scottsdale, Arizona (PRWEB) October 22, 2013
Today's buyers have become very particular about how marketers communicate with them, and are now extremely resistant to hard sells and pushy marketing. Outbound "push" marketing has officially been replaced by inbound "pull" marketing as the most effective method for generating qualified leads. In fact, inbound marketing has been shown to generate 54% more leads than outbound marketing in 2013. This according to a recent survey of 3,339 CEOs and marketing executives conducted by HubSpot.
Instead of the old outbound marketing methods of buying ads and mailing lists and praying for leads, inbound marketing focuses on creating and distributing quality content that pulls people toward a company and product, where they naturally want to be.
This tectonic shift taking in marketing is what led Glowhorn to seek out HubSpot – the world's leading inbound marketing software platform. Today Glowhorn is proud to announce that it has achieved the status of an official HubSpot certified agency partner.
"In order to continue delivering the marketing results our clients expect from us, we've needed to continually allocate more and more resources to inbound marketing practices," said Dave Scalzo, Co-Founder and Certified Inbound Marketer at Glowhorn. "HubSpot provides world-class software and support that make our jobs easier while helping us to be even more effective for our clients."
HubSpot recognizes the value of its certified agency partners and is glad Glowhorn is part of the team that is revolutionizing marketing.
"Glowhorn's recent certification as a HubSpot partner confirms what we already knew; the agency has committed itself to executing marketing that people love." says Kevin Linehan, HubSpot Partner Strategist, "We're excited to have Glowhorn as part of the certified agency network."
Glowhorn also announced the release of a new free eBook titled "Have a Nice Funnel – What Your Web Visitors Want, What Your Sales Team Needs". The eBook introduces readers to the important concepts of inbound marketing and provides guides outlining which inbound techniques are most effective at each stage of the lead funnel. It is available for download at http://info.glowhorn.com/secrets-to-inbound-marketing.
About Glowhorn
Glowhorn is an Inbound Marketing Agency based in Scottsdale Arizona and serving clients across the United States. The agency was founded in January 2012 to help businesses reach peak marketing performance. Since its inception, Glowhorn has focused on working with clients to develop their online presences and increase revenue with a full range of services including web site design, email marketing, SEO and social media. Glowhorn's clients include Semphonic – the world's largest digital analytics consultancy (now part of Ernst & Young), Cloudmeter – a Big Data software company in Silicon Valley and eeCPA – a leading professional financial services firm in Scottsdale Arizona.
About HubSpot
HubSpot is on a mission to replace the world's annoying, interruptive marketing with marketing that people love. HubSpot software is the most powerful, tightly integrated and comprehensive marketing software available, putting personalized inbound marketing into the hands of any business.  Over 10,000 companies in 56 countries use our software to create lovable inbound marketing to attract, nurture and convert leads into an accelerating stream of new customers and revenue.  HubSpot has been named one of the most promising, fastest growing companies by Inc, Forbes and Deloitte for the best possible reason: customer results. HubSpot has over 400 employees, was founded in 2006 and is based in Cambridge, MA. For the love of marketing, find us at http://www.HubSpot.com.