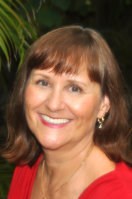 Key West, Florida (PRWEB) October 23, 2013
Dolly Garlo's new video entitled The 3 Critical Areas to Master for Achieving Professional Success introduces the essential practices in the areas of Business, Finances, and Professional Life for a more impactful and fulfilling career. Having the privilege of working with clients from various industries she has concluded that these areas make up a three-legged stool for people who desire to realize their true professional potential.
About Business Mastery, Garlo states, "You really are 100% responsible for your patient or client relationships. To advance professionally, that also means becoming an entrepreneur. Because in most work settings, you are generally expected to both innovate and build your own book of business."
Financial Mastery can have many elements, including the elimination of debt and the organization of the day to day accounting, but it doesn't stop there. Pricing structures must be determined and investments must be properly managed. Developing a long term, big picture financial mindset is also key.
Professional Life Mastery is touched on in the video as well, so viewers can understand that creating harmony between work and life is one of the prerequisites to realizing true success, a matter of balance that is distinct for each person, and sometimes quite different for women and men.
With those three set up, professionals can reach what Garlo refers to as the "Sweet Spot of Maximum Impact" and make a significant positive difference in the world.
Garlo explains: "Clients come to work with me because they're stuck and aren't sure what they need to do to make the right things happen in one or sometimes all three of these critical areas."
This is the first in a 5-part video series which can be downloaded at her website.
Dolly Garlo, RN, JD, PCC-BCC , President of Thrive!!, founded the coaching, consulting and training company to help other professional women build solid business foundations for successful delivery of innovative services, create successful and profitable businesses, design fulfilling business-exit or career change and personal lifestyle transformations, and use their considerable skills and resources to make local or even global contributions. Her website is http://www.allthrive.com.
Working exclusively with compassionate business minded professionals, Dolly Garlo is on a continuing mission to change the way health care services are delivered in this country, particularly focused on the integrative medicine and complementary health care arenas. It has been her passion since graduating from nursing school 35 years ago and it's what drives her work to this day as a former health care attorney turned board certified professional coach and legacy development planner, with additional certification in financial coaching and retirement life planning.
She earned her BSN from the University of Michigan, and her JD from the University of Utah. She practiced as a critical care registered nurse in Medical and Shock/Trauma ICU, followed by 16 years practicing civil and administrative law (building and running her own law firm advising professionals and health care businesses). She has been consulting with women professionals since 1997, and developed her legacy planning program as a result of experiences creating the Garlo Heritage Nature Preserve.