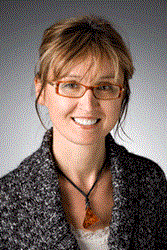 San Marcos, CA (PRWEB) October 22, 2013
Adriatic Dental Practice is hosting its first annual "Dentistry from the Heart" complementary dental care event at its San Marcos location, 960 W. San Marcos Boulevard, CA, on November 2, 2013, from 8 a.m. – 5 p.m. Dr. Valentina Obradovic, DDS, and her staff are offering a day of free dentistry, on a first-come, first-served basis, to those 18 and older who cannot get dental care elsewhere. Individuals seeking services are encouraged to arrive early; registration begins at 7:30 a.m. The first 75 patients are guaranteed to be seen. Patients should dress appropriately for the weather and bring chairs, water, or snacks in case they are waiting outside.
Oral health and oral hygiene are extremely important to the overall health of the individual. By offering complementary fillings, extractions, and cleanings, Dr. Obradovic wishes to assist those in need of these services as part of an international program of volunteerism.
"Dentistry from the Heart" is a worldwide nonprofit organization dedicated to providing charity dental care to those in need. A vision of Dr. Vincent Monticciolo in Florida over 13 years ago, "Dentistry from the Heart" offers assistance to those who, because of their circumstances, have not been able to afford basic dental care due to lack of dental insurance, loss of employment, or low income. Every year, thousands of individual dentists, hygienists, and volunteers across the world donate their time and resources to host their own charity events.
This organization is spreading smiles in the United States, Canada, Australia, Ireland, and Puerto Rico. Dentists in these countries are making free dental care available to those without the means to secure care for themselves. Dr. Monticciolo's idea that the dental profession could best reach out and show the world its giving spirit by using its skills and talents to help those less fortunate is realized through these events.
About the Firm
Adriatic Dental is a general dental practice offering personalized dental care in San Diego and San Marcos, CA. Dr. Obradovic graduated from the University of Belgrade dental school, one of the best in the country. With over 20 years of experience in dentistry, she is part of one percent of dental professionals providing the LANAP FDA cleared laser procedure for gum disease treatment, and she pioneered laser dentistry in San Diego, CA. To learn more about Adriatic Dental and their dental services, visit their website at http://www.valentinadds.com and call (760) 621-3435 to schedule an appointment at a location near you.