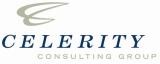 Celerity has proven its knowledge of the HP Autonomy suite of products and its capabilities with integration.
San Francisco, CA (PRWEB) October 22, 2013
Celerity Consulting Group ("Celerity") announced that they have entered into a partnership agreement with HP Autonomy to better enable joint clients deploy the full range of HP Autonomy enterprise content management and litigation readiness applications.
Celerity, an information governance firm, has been helping law firms and corporations with risk and compliance, litigation, restructuring, and technology initiatives for over a decade. Their breadth and depth of expertise has helped numerous companies streamline their deployment of HP Autonomy solutions while tailoring them to fit the needs of their business.
"As a business partner, our goal is to go beyond just selling or installing HP Autonomy products." said Dr. Bruce Hartley, Celerity's Vice-president of Technical Services. "We aim to leverage our extensive domain knowledge in information archiving, Enterprise Content Management, and eDiscovery, as well as our deep understanding of HP Autonomy's software, to enable clients to better identify their information governance requirements, configure the technology appropriately, test and validate it defensibly, and thus maximize their investment in this powerful platform."
HP Autonomy's partner program promotes and builds the value of HP Autonomy's partners to end customers, and helps partners achieve greater returns on their investment. There are three program levels within the HP Autonomy Partner Program: HP Autonomy Business Partner, HP Autonomy Preferred Partner and HP Autonomy Specialist Partner.
"Celerity has proven its knowledge of the HP Autonomy suite of products and its capabilities with integration," said Steve Reny, VP, Worldwide Alliances and Channels, HP Autonomy. "Leveraging their professional services group underscores our long-term strategy of accelerating adoption through our partner program. Furthermore, their focus on Information Governance is on point with our commitment to help our customers take control of their enterprise information."
For more information on the HP Autonomy Partner Program, please visit http://www.autonomy.com/partnerprogram. For more information on HP Autonomy's Information Governance services, please visit http://www.autonomy.com/informationgovernance
About Celerity Consulting Group
Celerity Consulting Group is information governance consulting firm that helps law firms, companies, regulated entities, and public agencies resolve their litigation, risk and compliance, technology deployment, and restructuring challenges. Our specific services include eDiscovery; litigation support; document hosting; litigation readiness; records management; records collection, review, and validation; enterprise content management and litigation technology integration; data analysis; and engineering support. Celerity clients include Fortune 500 firms and 15 of the AmLaw 2013 top 25 law firms. Find more information about Celerity at http://www.consultcelerity.com or contact Steffani Aranas at info(at)consultcelerity(dot)com or (415) 986-8850.
About HP Autonomy
HP Autonomy is a global leader in software that processes human information, or unstructured data, including social media, email, video, audio, text, and web pages, etc. HP Autonomy's powerful management and analytic tools for structured information together with its ability to extract meaning in real time from all forms of information, regardless of format, is a powerful tool for companies seeking to get the most out of their data. HP Autonomy's product portfolio helps power companies through enterprise search analytics, business process management and OEM operations. HP Autonomy also offers information governance solutions in areas such as eDiscovery, content management, and compliance, as well as marketing solutions that help companies grow revenue, such as web content management, online marketing optimization, and rich media management.