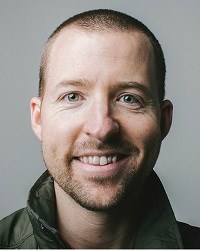 What drew me to this ministry was its authenticity, convictions and relationships.
Denver, CO (PRWEB) October 23, 2013
Jon Bailey has been elected Chair of the Board of Trustees for Renovaré, a leading voice in the Christian community's Spiritual Formation movement. A graduate of Texas A&M University, Jon and his twin brother Josh are the founders of two web-based businesses, GracewayMedia.com (which they sold last year) and Lightstock.com.
Bailey follows Margaret Campbell, who guided the ministry through crucial changes after the retirement of founder Richard Foster, author of the bestselling book, Celebration of Discipline. Campbell helped the board transition from first to second generation leadership.
Bailey calls the future for the ministry bright. "As I reflect on Renovaré's 25-year history, I am grateful for its organic and authentic growth," said Bailey, a father of three. "It isn't flashy or 'in your face,' but behind the scenes, underground and growing like a mustard seed. What drew me to this ministry was its authenticity, convictions and relationships."
Executive Director Rachel Quan said Renovaré is grateful for the many years of Campbell's faithful leadership, particularly how she guided the organization through considerable change with grace and care. Calling the changeover to Bailey's leadership "significant," she said over the past year it became obvious that Jon is called for this moment in time.
"His passion for the deep Kingdom life has been a gift to all of us who have had the privilege of serving alongside him," Quan said. "Jon is centered, kind, gentle and wise. Deep reflection is how he 'does life.' He has a kind regard for the history of the ministry and how that fits into our current decision-making. I'm looking forward to leading with him as we head into the future."
Board member Mimi Dixon noted that in Celebration of Discipline, Foster wrote, "The desperate need today is not for a greater number of intelligent people, or gifted people, but for deep people." When Campbell came to the end of her term as chair, Dixon said board members prayerfully searched for a "deep" person to follow her: "The Lord led us to Jon Bailey. Wise beyond his years, Jon is a man after God's own heart—devoted to Jesus and committed to living his life as Christ would. We are pleased that he has accepted our unanimous invitation to serve and be our ambassador for our ongoing work and mission."
Noting that the ministry focuses on learning to live the life God graciously offers to all who place their confidence in him, Campbell said it has been a privilege to lead the board through its transformation to second-generation leadership. "Jon understands the teaching and ethos of Renovaré, meaning I can step out of my role with confidence," she said. "Renovaré is fortunate to have leaders who will listen first and then act appropriately."
Founded by Foster in 1988, Renovaré is a nonprofit Christian organization headquartered in Colorado, and active worldwide. It is the foundational presence in the Spiritual Formation movement and has been for more than 20 years. Renovaré is Christian in commitment, ecumenical in breadth, and international in scope. It promotes a balanced vision and practical strategy of spiritual renewal to encourage individuals and churches to develop renewed, sustainable and enriched spiritual lives.