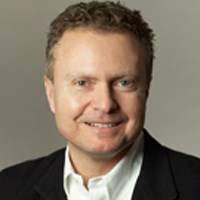 "Importantly, it is the highest measurement of VC confidence since Q3 2007, just prior to the beginning of the global financial crisis," said USF Professor Mark V. Cannice.
San Francisco, CA (PRWEB) October 22, 2013
The Silicon Valley Venture Capitalist Confidence Index® for the third quarter of 2013, based on a September 2013 survey of 36 San Francisco Bay Area venture capitalists, registered 3.92 on a 5 point scale (with 5 indicating high confidence and 1 indicating low confidence). This quarter's index rose significantly from the previous quarter's confidence reading of 3.78. The Q3 confidence reading made for five consecutive quarters of increasing sentiment among the responding venture capitalists to this quarterly survey and research report. Importantly, it is the highest measurement of confidence since Q3 2007, just prior to the beginning of the global financial crisis.
This is the 39th consecutive quarterly survey and research report, providing unique quantitative and qualitative trend data and analysis on the confidence of Silicon Valley venture capitalists in the future high-growth entrepreneurial environment. Mark Cannice, department chair and professor of entrepreneurship and innovation with the University of San Francisco (USF) School of Management, authors the research study each quarter.
In the new report, Cannice writes, "Momentum in innovation in growing market opportunities coupled with a better exit environment is supporting the venture business model and bolstering sentiment." Tim Draper of Draper Fisher Jurvetson stated, "high confidence of a couple big years ahead." Scott Kupor of Andreessen Horowitz indicated, "…the amount of innovation happening in both the enterprise and consumer spaces is unprecedented – creating lots of interesting investing opportunities."
However, not all of the respondents to the Q3 index were as sanguine in their estimation of the future entrepreneurial environment. For example, Jack Young of Qualcomm Ventures observed a lack of new platforms. Young commented, "The social media ecosystem around Facebook and Twitter has matured, as have mobile apps on iOS/android." Standish O'Grady of Granite Ventures stated seeing a, "great amount of innovation, but venture fund raising is low."
Other responding VCs voiced concern over the political uncertainty coming out of Washington. Professor Cannice concluded the report stating, "Government's role in providing a stable and predictable platform on which innovation (backed by risk capital) may occur, is key to the continued health of the entrepreneurial and the broader economy."
For the complete Q3 2013 Silicon Valley VC Confidence report, please visit https://www.usfca.edu/management/news/Silicon_Valley_Venture_Capitalist_Confidence_Index_Q3_2013/.