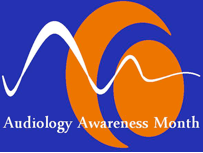 "Hearing loss not only affects individual's ability to enjoy life, but so many families are affected when their loved ones cannot hear." - Anesheia Prince, Audiologist at the Atlanta Hearing Institute
Atlanta, Georgia (PRWEB) October 25, 2013
Over 36 million American adults have some degree of hearing loss. Hearing loss can be caused by exposure to loud noises, ear infections, trauma, or ear disease, illness, certain medications, and deterioration due to the normal aging process. Most individuals do not recognize the signs or symptoms of a hearing loss. Taking time to see the Doctors of Audiology at Atlanta Hearing Institute for regular hearing screenings and knowing the signs of hearing loss can protect your hearing.
"Hearing loss not only affects individual's ability to enjoy life, but so many families are affected when their loved ones cannot hear. Many of our patients report that their spouses and children are the first to recognize that their hearing has changed. Our patients always emphasize how much they miss interacting with the people that they love dearly." – Anesheia Prince, Audiologist at the Atlanta Hearing Institute
Some signs of hearing loss are: a decrease in the ability to understand speech either over time or suddenly, trouble hearing conversations in a noisy environment, difficulty or inability to hear people talking to you without looking at them, and/or a constant pain or ringing in your ears.
For patients with tinnitus or ringing in the ears, a hearing test can help explain why the sound is present and what can be done to help alleviate daily symptoms. The Atlanta hearing doctors specialize in tinnitus management, protecting and bringing awareness to hearing loss. They encourage their patients to protect their hearing by wearing hearing protection when around loud sounds for 30 minutes or more. Turning down the volume when listening to the radio, TV, MP3 player, or anything through ear buds and headphones. They provide custom ear plugs and custom iPod plugs.
About The Atlanta Hearing Institute
The Atlanta Hearing Institute audiologists have a variety of specialties to provide you with the best hearing healthcare.

Diagnostic hearing evaluations for all ages
Hearing aid evaluations and dispensing
Tinnitus management therapy and dual hearing aid devices
Balance testing using Videonystamography (VNG)
Full Pediatric evaluations available for children for all ages
Otoacoustic Emission Testing for all ages
At the Atlanta Hearing Institute, you can expect a complete and thorough Atlanta hearing evaluation by a Doctor of Audiology. This is the first step in determining the technology you need to maximize your individual communication abilities. Appropriate hearing technologies will be demonstrated to you in the office. We believe "hearing" the technology in action is important!
Selecting the appropriate healthcare providers to diagnose and manage your hearing problems is an important decision but it doesn't have to be a difficult one. At Atlanta Hearing Institute, we are all Doctors of Audiology, Board Certified Ear, Nose and Throat surgeons, and Otologists who are experts in our fields. We specialize in the latest amplification technology including state of the art hearing aids and implantable devices such as BAHA (bone anchored hearing aid) and cochlear implants. We are also leading the way in introducing the newest surgically implantable hearing device, the Maxum. The Maxum hearing implant is an excellent option for those considering surgical hearing solutions beyond the traditional hearing aid. It is an FDA approved device for moderately severe to severe hearing loss since 2011.
Our hearing doctors continue to provide exceptional hearing treatment in Atlanta. We are committed to providing the highest quality in hearing healthcare. We adhere to the best practice guidelines and code of ethics established by the American Academy of Audiology.
Please make an appointment today with your local Atlanta audiologist,
Lindsay Lanson, Au.D., CCC-A
Jocelyn Sysko, Au.D., CCC-A
Anesheia Prince, Au.D., CCC-A
Doctors of Audiology, certified by the American Speech Language, Hearing Association and Fellows of the American Academy of Audiology.
For More Information and appointments:
Call: 770-991-2800 Fax: 770-997-3827 http://www.atlantahearinginstitute.com
Fayetteville: 1240 Highway 54 West, Suite 710 Fayetteville, GA 30214
(Directly across from Piedmont Henry Hospital)
Stockbridge: 830 Eagles Landing Parkway, Suite 102 Stockbridge, GA 30281
(In the Heritage Bank Building, about a half a mile from the Henry Medical Center)
Media Contact: Jaclyn McNeil (404) 391-4982 jaclyn.mcneil(at)gmail(dot)com