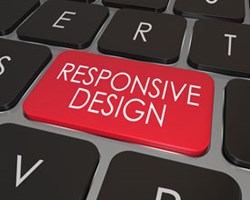 Len was incredibly constructive; he made it easy for me to ask questions. Ilir Mehmeti
Markham, Ontario (PRWEB) October 22, 2013
Creating a good web design for a business is not rocket science, however, it does require some skills. If the site is to be developed "in house", at the very least, one must have some interest or experience in design, layout and graphics. It would be nice to have a powerful web editor, for the non HTML users too. However, one must remember, that a business website design is a representation of what the actual business is supposed to be. When a site looks "flimsy" or "amateur", the business will look flimsy or amateur too!
Len Doren, Creative Director of In Front Media Web Services, offers this advice, "Some clients come to us, after having dabbled with a DIY web builder service. It's usually around the 3-6 month mark when they find they're either not able to make the site look professional enough, want a responsive website designed for mobile users or are just plain having trouble managing the time needed for the development, or understanding technology required to build the site."
DIY web builders are low cost and are usually bundled in with a reputable hosting facility's packages, but it's "buyer beware" when the so called "simplicity" of it all may end up being troublesome if it becomes difficult to get the desired result.
Here are a few pointers to consider when thinking about DIY site builders:
1) Some hosting facilities offer DIY building software and even offer free domain name registration. Be careful when taking on this sort of package. Find out who controls the domain name. Is it the client or the hosting facility? It can be difficult to secure or move the domain name if the facility owns or controls the domain name.
2) DIY builders are low cost – but are sometimes limited in terms of layout, graphics along with limited features and functionality. What initially seems like a good idea can end up being a frustrating experience.
3) When using a DIY site builder – the software will build an interface and internal web pages from some available templates, which is not always a bad thing. But the designs are usually considered "proprietary", and more often than not, they are tied into the back-end database which is owned by the facility. Then it can be difficult, if not impossible to move a site if desired.
4) Updating ones site can be a rewarding experience. It can also be a time-consuming exercise. It's best to first ask the question; how much time does the website maintenance take and could the time be better spent on building the business instead.
5) Usually the overall design can be "acceptable". But is "acceptable" good enough? Remember, it's the company's "brand" that is at stake and one never gets a second chance at a good first impression.
So, there are many things to consider when building the company website including the design, layout, ease of moving a site if necessary, scalability and much, much more. More often than not, it's better to out-source the development to experienced developers and end up with a better business website. Consider talking to a local web design company in the area to answer any questions that might be important when making that decision.
IFM Web Services offers Responsive Web Design, website analysis, SEO Press releases, Search Optimization and Facebook pages for businesses. Located in the Toronto area (GTA), IFM has helped business achieve an effective online presence and has helped clients as far away as Bermuda and Mexico. For more on Social Media, SEO or Web Design for businesses, visit IFM at http://www.ifm.ca