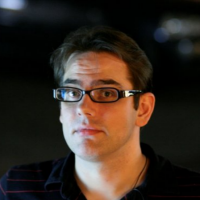 Everyone these days owns a PC and you can't really avoid purchasing software for it. - James Nardell
Vancouver, British Columbia (PRWEB) October 23, 2013
More and more people are turning to software programs on digital devices to satisfy all their marketing needs. A survey by Forrester Research* found that 56% of senior marketing professionals believed that they have an excellent relationship with their IT partners and it helped meet all the needs for their campaign.
More often than not, a lot of the success on the digital realm is through having the right software and it can help increase sales for a company. This is a topic which James Martell, VP of Business Development at The School of Internet marketing, discusses at great length with AMWSO Senior Affiliate Manager James Nardell. James has spent much of his career running successful marketing campaigns and is currently in charge of a campaign involving software firm Iolo Systems.
"Everyone these days owns a PC and you can't really avoid purchasing software for it," reveals James Nardell.
Although a computer or smartphone might be the hub many businesses, none of them would be able to perform their job without having the right software. Software is something that many customers are keen to own but are also willing to pay for if it's right for them no matter where it might be made. For affiliates, they can also focus more on showcasing what the program can do to interested buyers as free trials allow potential buyers to see whether it is right for their needs.
During the podcast, James and the panel will discuss many of the benefits of promoting software programs and show it can be a valuable to marketing professionals. James Nardell will also mention some of the strategies that were used on the Iolo Systems campaign and how it has helped promote their System Mechanic program for computer performance.
"We've had James on the show before and he is always a wealth of great information," explains Affiliate Buzz host James Martell (http://www.jamesmartell.com).
Software is always going to be a valuable resource that will be needed in the digital world so knowing how to use it to boost sales will help affiliates enjoy higher profits sooner rather than later.
Listen to the podcast here:
http://www2.webmasterradio.fm/affiliate-buzz/2013/10/10/promoting-software-30-percent-commission-and-more
Research statistic: http://brickstreetsoftware.com/content/posts/7-stats-to-build-your-multichannel-marketing-business-case/
About AMWSO
AMWSO is an internet marketing firm based in Bangkok, Thailand and specialises in affiliate marketing campaign for firms around the world such as Chapparal Motorsports, Redcappi and Paychex. Their services also helps manage and look after web marketing strategies for companies and professional tradesmen. To find out more about AMWSO services, visit http://www.amwso.net.
About The School of Internet Marketing
The School of Internet Marketing allows business owners to take control of their web presence in order to develop new leads and customers. The School works to empower business owners with the understanding that a little education can go a long way. It offers a variety of 100% web-based courses for small business owners wanting to learn how to market their business online for just $47 per month. Visit http://www.theschoolofinternetmarketing.com for more information
CONTACT INFORMATION
Contact: James Martell, VP of Business Development
Clearbrook Web Services, Inc/The School of Internet Marketing
Phone: (604) 535-6352
Email: james(at)theschoolofinternetmarketing(dot)com