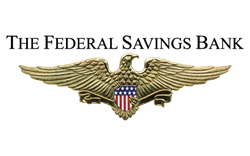 Housing starts are an excellent way to gauge how the market is doing as builders provide new homes based on demand.
Chicago, IL (PRWEB) October 22, 2013
During the federal government shutdown, the Census Bureau has been unable to release important economic data such as the most recent jobs report. In its absence, economists and lawmakers have had to rely on private reports to surmise how the economic recovery is going and the level of impact on homeowners with a low-cost mortgage. The Federal Savings Bank is sharing these reports with prospective investors looking at how the market housing market reacted during a government shutdown.
Private report
The National Association of Homebuilders recently released on October 16th its monthly builder confidence index, revealing a slight decline in September. For newly built, single-family homes, builder confidence fell by 2 points to 55 on the index from the previous month. While any number on the index above 50 is still a good indicator that builder confidence for new homes is strong, the decline was mostly a result of the uncertainty surrounding the government shutdown and the debt ceiling deadline.
"Builder optimism remains above 50 and we are still seeing signs of pent-up demand in many markets across the country," said Rick Judson, NAHB Chairman from NC. "This slight dip in builder sentiment is the result of continuing challenges in the marketplace with regard to the cost and availability of labor and lots of uncertainty in Washington"
The NAHB survey asks builders their opinions on current sales of single-family homes, the rate of traffic from potential buyers and sales expectations in the near future.
Housing starts
Without a report from the Census Bureau, the NAHB released its housing start estimates for September in an effort to fill the data gap. Housing starts are an excellent way to gauge how the market is doing as builders provide new homes based on demand, current prices and build industry through construction and development jobs.
For September, the NAHB estimated there were between 620,000 and 630,000 housing starts on an seasonally adjusted annual rate. For multi-family starts, the estimated figure was between 255,000 and 270,000, for a total housing start rate of 875,000 to 900,000 units.
"Single-family starts dipped in July but rebounded in August, and we expect continued strength in September," said David Crowe, NAHB chief economist. "The Fed meeting in mid-September provided additional relief to builders and buyers that interest rates would remain near historic lows for the immediate future, encouraging consumers back into the housing market.
Contact the Federal Reserve Bank, a veteran owned bank, to explore affordable mortgage options.