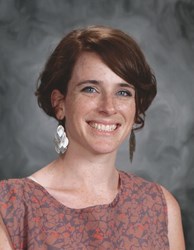 Scotsdale, AZ (PRWEB) October 23, 2013
SMARTTraining's series on differentiated sprint series is expanding this spring to include kindergarten curriculum. The differentiated sprint is an important part of computational fluency within the Singapore Math method. With the new kindergarten series, it will allow students to better grasp an understanding for the concepts even earlier in their schooling, thus providing an easier adoption of Singapore Math concepts throughout their elementary school education.
SMARTTraining is proud to have recruited Robin Walton to help write this series. Walton studied at the University of California, Los Angeles in their Teacher Education Program, with a focus on elementary education. She will co-author the series with the SMARTTraining co-founder, Tricia Salerno, to ensure the series is in line with their other differentiated sprints for the other grade levels.
Free sprint downloads are available on the SMARTTraining Singapore Math shopping site: http://singaporemathnow.com/component/ckforms/?view=ckforms&id=3.
About SMARTTraining
SMARTTraining, LLC, (http://www.singaporemathtraining.com), is an internationally recognized provider of professional development in the math methods used in the country of Singapore. Founded in 2005, SMARTTrainers have worked with schools in 43 of the 50 States, met with and been trained by professors, teachers, and Ministry of Education members from Singapore, and been invited to work with numerous schools in European and South American countries. SMARTTrainers also present workshops throughout the United States and provide on-site training for schools desiring help with their math programs.
About SMARTTrainers: Visit http://www.SingaporeMathTraining.com to view biographies of all SMARTTrainers and to receive information regarding tutoring. To get more information regarding SMARTTraining, call (602) 570-1942.
"Singapore Math" is a registered trademark of Singaporemath.com, Inc.