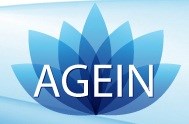 The health and wellness experts at Agein.com congratulate both of these retailers for taking a giant step forward by getting its suppliers to disclose and phase out known toxic chemicals and implementing more environmentally friendly alternatives
Boston, MA (PRWEB) October 22, 2013
Agein.com, the Internet's premier anti-aging web site focusing on anti-aging tips, news, and advice from some of the foremost experts in the industry, is congratulating both Wal-Mart Stores, Inc. and Target Corporation for announcing that they will be phasing out toxic chemicals in a number of products, including personal care and cosmetics.
"The health and wellness experts at Agein.com congratulate both of these retailers for taking a giant step forward by getting its suppliers to disclose and phase out known toxic chemicals and implementing more environmentally friendly alternatives," says Laura Foreman, Agein.com's Anti-Aging Life Coach. "American retailers are listening to consumers' demand for greater transparency and their desire for safer products."
Wal-Mart announced that it will require its supplier to phase out around 10 hazardous chemicals from personal care products, cosmetics, and cleaning products sold in its stores. The company will also require suppliers to disclose the chemicals used in those products. (Source: d'Innocenzio, A., "Wal-Mart phasing out some chemicals in cosmetics," Yahoo! Finance, September 12, 2013; http://finance.yahoo.com/news/wal-mart-phasing-chemicals-cosmetics-200201759.html.)
"Like most Americans, we believe the products we use are safe for our families, but this simply isn't the case. There are reported links between chemicals in everyday household products, cosmetics, and medicines and diseases such as cancer, obesity, and infertility," Foreman adds. "Unfortunately, we cannot just shop around these issues. It's important that consumers take action and ensure our families and communities are not being exposed to toxic chemicals." (Source: Hough, A., "Common household chemicals 'causing cancer and reduced fertility'," The Telegraph web site, May 11, 2012; http://www.telegraph.co.uk/health/healthnews/9259193/Common-household-chemicals-causing-cancer-and-reduced-fertility.html.)
Target, the nation's third largest retailer, announced it will rate thousands of products based on the safety and sustainability of their ingredients, such as shampoos, makeup, baby products, and cleaners. The new initiative provides greater promotional weight to those products that avoid the list of 100 toxic chemicals. (Source: "Target Takes Historic Step on Toxic Chemicals," Safer Chemicals, Healthy Families web site, October 14, 2013; http://www.saferchemicals.org/2013/10/target-takes-historic-step-on-toxic-chemicals.html.)
"Because of their tremendous size, these retailers have enormous buying clout and can have a huge impact on what manufacturers put in their products," Foreman concludes. "We think these retailers have taken some important first steps, but more needs to be done. There are still a large number of drug store chains, grocery stores, co-op retailers, and home improvement companies that need to be more open to improving the management of not just what they offer, but also what goes into the consumer products they carry."
About Agein.com: The web site's goal is to inspire and coach its readers to adapt an anti-aging lifestyle that suits their individual needs. Agein.com's anti-aging experts will educate readers on diet, fitness, and skin care, and how all of these areas affect the way people look and feel. Agein.com also provides information on all of the latest advances in anti-aging research, the hottest anti-aging trends in Hollywood, and beauty tips from Laura Foreman, its expert Anti-Aging Life Coach. Agein.com will equip readers with all of the tools they need to make the right anti-aging lifestyle choices. To learn more about Agein Corporation, visit the company's web site at http://www.Agein.com.