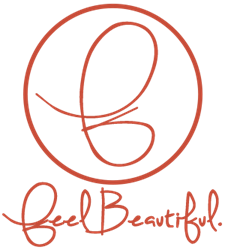 We strive to help women appreciate themselves today, not when, or if, they lose weight.
Galveston, TX (PRWEB) October 22, 2013
Fluid Sunwear, the official luxury Made-to-Measure swimwear line, announces their participation in Fat-Talk Free Week, October 21st through the 25th, 2013. Fat-Talk Free Week was founded by the Tri-Delta Sorority using Operation Beautiful techniques to inspire women to dispose of their own negativity regarding their bodies. This week focuses on educating women about the damaging impact of the negative conversation many women have with themselves and inspires change in the way women think and feel about their bodies promoting a healthy lifestyle that urges individuals to live a balanced life in mind, body, and spirit.
Fluid Sunwear crafts Made-to-Measure swimwear - empowering women by offering swimwear that fits their body perfectly, yielding to their every curve with precision unmatched in ready to wear swimwear. Just as the definition of its namesake states, Fluid's swimsuits have no fixed shape; conforming to the outline of its container, the female body. Fluid prides itself on providing women with the opportunity to reveal with confidence.
"Fluid's goals are on par with OperationBeautiful.com. We strive to help women appreciate themselves today, not when, or if, they lose weight," states Ellis Dixon, Fluid Sunwear's Head Designer. "We want to help women stop Fat Talk dead in its tracks because it chips away at our self-confidence which is the secret to true beauty," continues Dixon.
In an effort to show support to Operation Beautiful's campaign, Fluid pledges 10% of their sales, now through October 25th, 2013, to Operation Beautiful and their efforts to stop fat talk for good.
For more information please visit: http://www.fluidsunwear.com.
View a video about Fluid Sunwear and its mission.
About Fluid Sunwear
Established in 2013, Fluid Sunwear is a clothing line specializing in women's made-to-measure luxury swimwear and ready-to-wear designer sunwear. Fluid takes luxury swimwear to the next level offering women indulgent style, pure extravagance and timeless beauty, an experience not currently available through any other swimwear line. For more information, contact Fluid Sunwear via e-mail at info(at)fluidsunwear(dot)com, or telephone number: 409.974.7017.