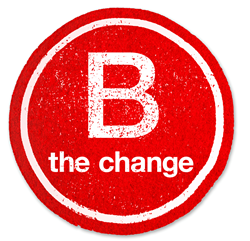 It shows that we are held to a higher standard.
Bloomfield, CT (PRWEB) October 22, 2013
Entrepreneur David Mason announced today that his FlowOver Project has earned Certified B Corporation Status, a new type of corporation designation earned by companies that have proven to meet a higher standard of social and environmental responsibility within their day-to-day business operations. As a B Corporation, FlowOver Project has demonstrated a unique business model designed to tap the power of e-commerce and crowdfunding to help solve social and environmental problems within the world community.
According to BCorporation.net, there are currently 855 B Corporations established in 28 countries representing 60 industries, each offering a new approach to redefining success in business by attaching sustainable practices to their operations. B Corporations must meet strict standards of social and environmental performance, accountability and transparency to earn certification.
"The whole concept behind the FlowOver Project makes it a model for B Corporation certification, and we're very pleased to have earned the designation," Mason says. "We launched the FlowOver Project through a pilot project, CabinetHardware.org, under a new business model that combines crowdfunding and e-commerce to provide everyday consumers with a painless way to contribute to the world's most deserving projects while they shop."
"Each time a shopper makes a purchase online via CabinetHardware.org, 10 percent of their purchase price is added to the CabinetHardware.org relief fund to aid hand-picked relief projects from every corner of the globe, all funded through sales of the company's 40,000 plus cabinet hardware products."
FlowOver invites families and organizations from around the world to apply for relief grants in the amount of $1000 to $10,000 to help them recover from disaster or other life-changing crisis. Grant money does not come from the shoppers' pockets, according to Mason. Funding comes directly from the sales of hardware products purchased; the customer has the option to vote for one of the relief projects featured on the CabinetHardware.org website if they wish to vote for one to receive relief funding. Through every purchase and with every vote, the shopper is directly helping a family in need.
Mason established the FlowOver Project on the principle that it is possible to spend wisely and do more. His CabinetHardware.org site is a proactive advocate of worldwide relief efforts, and a one-stop shop for cabinet hardware.
"Earning B Corporation certification is a badge of honor," Mason says. "It shows that we are held to a higher standard."
"Unlike traditional corporations, certified B Corporations are bound to consider the impact of their decisions on their employees, suppliers, community, consumers and the environment."
For more information on the FlowOver Project's relief efforts and grant applications, visit the Relief Efforts page of the CabinetHardware.org website.
About The FlowOver Project and CabinetHardware.org:
Founded in 2013 by entrepreneur David Mason, CabinetHardware.org is a combination e-commerce site and crowdfunding platform that donates 10 percent of every dollar spent on the site's products to a variety of relief efforts, helping needy families rebuild their homes after a disaster, and others in crisis. Anyone with a qualifying project can apply for one of the company's relief grants through the FlowOver Project.
http://www.CabinetHardware.org visitors and customers vote for those grant applications they would like to see funded. No donation is necessary to vote or to purchase products. Customers who do earmark a portion of their purchase price to a featured cause absorb no cost for their donation.
###