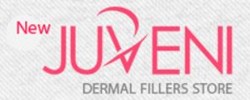 It is highly versatile and can also be used to create a fuller appearance of facial features.
Bridgeport, CT (PRWEB) October 22, 2013
Representatives with Juveni Dermal Fillers announced today the launching of its latest products: Juveni CAHA and Juveni PLLA.
"We're extremely excited about the launching of these products," said Stephanie Gering, spokesperson for Juveni Dermal Fillers.
CAHA 30 percent, according to Gering, provides an injectable implant, similar to, but without the cost of Radiesse.
Juveni CAHA 30 percent, she explained, contains calcium hydroxylapatite (CAHA) microspheres which are held in a suspension of sodium carboxymethylcellulose gel, and contains 30 percent calcium and 70 percent gel carrier by volume.
Calcium hydroxylapatite, Gering pointed out, is an effective dermal filler that can be used to fill moderate to severe wrinkles and fine lines.
"It is highly versatile and can also be used to create a fuller appearance of facial features," Gering noted, before adding, "Since calcium hydroxylapatite is a natural substance that is found in human bone, once injected it can act as a base upon which collagen can grow. This promotes increased skin fullness and plumpness, reducing hollowed and ageing appearance of older skin."
In addition, Gering said, Juveni CAHA 30 (juveni.com/juveni-caha-30) offers a number of benefits.
"It does not travel from injection site and is extremely efficient at diminishing the appearance of both fine lines and deeper wrinkles," Gering said. "With no recovery time needed Juveni CAHA 30 offers an immediate solution for the effects of ageing on the skin."
When it comes to the Juveni PLLA (http://juveni.com/PLLA), it's a new type of facial injectable made from poly-L-lactic acid.
"This helps your skin to replace lost collagen. In turn this will correct shallow to deep facial wrinkles, and folds that appear with aging," Gering said. "By replacing lost collagen your skin will appear youthful and more vibrant."
The main ingredient in Juveni PLLA is biocompatible and biodegradable and is a synthetic material that has been used by physicians for decades.
"Experience the same results as you would with well-known brands like Sculptra at a fraction of the cost," Gering promised. "Collagen is an integral component that keeps the skin looking young and smooth. As you age, the skins collagen production decreases, and wrinkles can result."
Juveni PLLA, Gering said, helps to replace this lost collagen through a series of treatments.
"Gradually you will see a correction in shallow to deep facial wrinkles and folds thanks to the stimulation of natural collagen production," Gering said. "The overall effect is one of a refined and youthful appearance. All of the benefits of Sculptra without the cost."
The company, which has a new warehouse in Russellville, KY for marketing and three day shipping, noted that Juveni PLLA gradually and subtly corrects facial wrinkles resulting in a more youthful looking appearance that can last up to two years.
The company, which also has a new European warehouse in Milton Keynes UK, offering free shipping, according to Gering, Juveni PLLA is most suitable for people who do not want an abrupt, instant improvement.
"You will simply appear younger over a period of months," Gering said.
For more information, please visit: juveni.com/permanent-filler.
About Juveni
Since 2008 Juveni has been providing permanent dermal fillers to professionals all over the world. The company is a subsidiary of Feratti Global Brands and the number one eCommerce supplier of refining treatments for the body and skin.
Over 6,000 medical spas, clinics, individual practitioners, and skincare professionals purchase Juveni products each year.
Source: Juveni Dermal Fillers
###