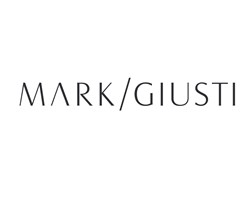 luxurious product that combines a perfect union between function, design, and historical art
London (PRWEB) October 22, 2013
Mark / Giusti offers incredibly crafted Italian leather goods. The brand has created a user-friendly online experience through the story of each collection. The luxury leather products come in a variety of shapes, sizes, and colors, but the quality is never compromised. Mark / Giusti products range from a holiday weekend travel bag to a credit card holder to fit the needs of the modern individual. On the online boutique, users will be able to search by category, color, and collection, so searching for the perfect product is just a few clicks away.
The online boutique also includes a fan based section called "World of Mark / Giusti" to allow users to keep up with the latest news, projects, press and lifestyle of Mark / Giusti. The Bespoke service of Mark / Giusti, another tab on the site, is where customers can work personally with Mark / Giusti's Creative Director & Founder – Mark Farhat - to create a "timeless" personalized leather bag with a choice of their mosaic inspired lining.
Mark Farhat, the founder of Mark / Giusti, sat down with Q Lifestyle and shared, "I founded MARK/GIUSTI in 2009 in response to my analysis of the word 'luxury' having been mass marketed and overused, therefore losing its meaning."
This exclusive leather luxury brand has grown tremendously since 2009. With the art of Italian craftsmanship diminishing, Mark / Giusti has set themselves apart from competition in the luxury industry by manufacturing the bags and the components in Italy, proving the brand's dedication to preserving craftsmanship. Mark / Giusti defines luxury on a basis of the attention to detail, which is incorporated in every product. Each collection has unique mosaic inspired lining that features artwork from major architectural masterpieces borrowed from the 6th-13th century A.D. Byzantine era.
Mark Farhat went on to say to Q Lifestyle, "In 2009, I finally decided to pursue my long-lived dream to launch my own fashion brand and aim to create a 'true' luxurious product that combines a perfect union between function, design, and historical art."
Mark / Giusti believes in giving back to the community through charities and ethical practice of each product produced. Mark / Giusti helped sponsor Build Africa's annual gala dinner. All donations at the gala were used to provide safe water for schools and communities for Uganda and Kenya. Mark / Giusti also contributed a luggage set, especially made for Terrence Higgins's Trust, which was auctioned off at the benefit to raise money for those living with HIV and AIDS. Mark / Giusti prides their handmade products on the traditional methods of Italian craftsmanship to prove their dedication to quality and sustainability.
The brand took the industry by storm, becoming a much talked about brand, especially in major fashion publications, such as GQ and Vogue magazines. The brand was also nominated earlier this year for the "Accessories Business of the Year" award from the UK Fashion and Textile Association.
Mark / Giusti can be bought exclusively at The Savoy Hotel, the Hoyer Egertorget Department Store and online at http://www.markgiusti.com. All products are available for international shipping. Mark / Giusti's next two collections Countryside and Deep Blue Sea collections are online for viewing, but will be available in February 2014.