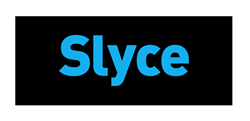 Erika is due to speak about the significant impact advanced visual purchasing technology will have on solving retailer pain points
Calgary, AB (PRWEB) October 22, 2013
The event, to be held at Vancouver's Pan Pacific Hotel on October 22nd, presents keynote sessions from some of Western Canada's most well-respected retailers and industry leaders and covers all aspects of the industry from HR, to consumer loyalty and the major impact disruptive technologies are having within the retail environment.
Erika is due to speak about the significant impact that advanced visual purchasing technology will have on solving retailer pain points such as unifying omni-channel strategy, creating efficient mobile commerce functionality and combatting consumer show-rooming.
Brands and beta testers are currently signing up at http://www.Slyce.it.
--ENDS--
About Slyce
Slyce harnesses the full potential of mobile commerce through its advanced identification platform. For consumers it eliminates the barriers to purchase by allowing users to act on their desires, at the moment they occur. The Slyce platform will seamlessly operate on all smart devices and will allow consumers and brands to develop stronger relationships through a unique and mutually beneficial reward structure.
For further information and interviews please contact:
Josh Stanbury | Slyce | josh(at)slyce(dot)it