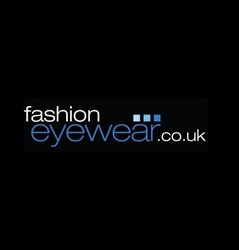 London, UK (PRWEB) October 23, 2013
London based designer eyewear retailer FashionEyewear.co.uk is introducing Cutler and Gross to its collection of luxury eyewear brands in its store based in Chiswick, London.
Cutler and Gross is a luxury eyewear company that specialises in handcrafted high quality frames, all made in the brand's own factory in Cadore, Italy. The brand was founded in 1969 by Graham Cutler and Tony Gross, who met in optometry school. It is known for its exclusive eyewear collections featuring classic designs, like round frames made of highest quality acetate and eyewear made of durable metal.
Cutler and Gross has previously collaborated with major luxury fashion brands Maison Martin Margiela, Erdem and Alberta Ferretti.
Cutler and Gross is a high end fashion brand and is regularly featured in fashion magazines such as Vogue, Elle and Vanity Fair and their vintage and quirky eyewear designs are frequently worn on the catwalk.
The brand is also very popular among celebrities such as Ashlee Simpson, Victoria Beckham and Taylor Swift.
London opticians FashionEyewear.co.uk was founded 5 years ago and has been continuously looking for new eyewear designer brands to introduce to its ever growing range of glasses and sunglasses since. The online eyewear retailer is currently stocking over 30 designer brands online and in-store.
The online eyewear retailer FashionEyewear.co.uk is introducing Cutler and Gross eyewear to expand its collection of luxury glasses and sunglasses brands. The brand will be available in FashionEyewear.co.uk's exclusive store based in Chiswick, West London. To find out more about the brand visit http://www.fashioneyewear.co.uk/designer-eyewear/cutler-and-gross-eyewear.html