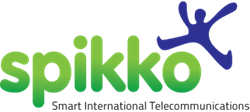 London, UK (PRWEB) October 23, 2013
For years, companies such as FriendFinder, Match, and Avid Life Media have operated anonymous calling services as a means of increasing ARPU, extending retention, and keeping users connected to their brands. Recently, the white label dating service, Hubpeople, conducted a survey of internet dating members to discover their feelings about anonymous calling services. Of those questioned, 86% responded positively saying they would find it useful to have an anonymous calling service implemented on Hubpeople.
Additionally, Hubpeople uncovered that members are unlikely to give out their personal numbers on the site, with 75% of those surveys stating that they rarely or never gave out their numbers to other members. When asked how this would differ if anonymous numbers were made available to them, 85% stated they would be much more willing to give their number out, and 89% said they would be more inclined to call a member using an anonymous number.
The survey also revealed that Internet daters want the ability remain in control of who and when people can call, with 87% of surveyed Hubpeople members wanting the ability to control who could call them on their anonymous number and 85% feeling it is additionally important to be able to control at what times people can call.
The key question of the survey: how many would pay for it? Not only did 44% of the members say they would pay for an anonymous number, but the same percentage also stated they would be willing to pay to call other members they found on the site. A small percentage more (45%) said they would be willing to call an anonymous number provided it were free.
As a consequence of this survey, Hubpeople has decided to enter into a testing phase with Spikko's anonymous calling services.
To find out if anonymous calling services may be right for your website, contact the Courtland Brooks team (mark(at)courtlandbrooks(dot)com) for a copy of their industry white paper on anonymous calling services.
About Hubpeople
Hubpeople operates a white/private label dating platform (running since in 2004) that specialises in converting members in niche dating markets. Hubpeople (based in the Isle of Man) has a shared database of over 3 million users across 3,000 sites. Hubpeople is strongly focused on the customer experience, which rigorous screening of members and content to maximise retention of paying customers. Over 79% of users would recommend a Hubpeople site to their friends. Hubpeople has been nominated for four iDate awards in 2013 including "Most Innovative Company", "Best site design" and "Best Affiliate Program".
About Spikko
Spikko is an innovative cloud communications company merging the worlds of cloud computing, web services and telecommunications. Spikko provides an easy to use world class telephony infrastructure web service in the cloud, allowing developers to integrate phone calls and IP voice communications into their web, mobile and traditional phone applications. Spikko has developed out of the box industry specific solutions for the dating and advertising industries as well as call forwarding services with local and toll free virtual phone numbers for businesses. Spikko is privately held and is headquartered in Tel Aviv, Israel.