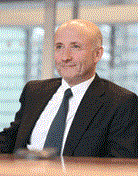 This structure will drive management system standard integration, thereby delivering increased organisational benefits and efficiencies.
(PRWEB UK) 23 October 2013
In today's difficult economic times, organisations are looking for improved efficiencies, focusing their efforts on doing more with less. Management systems have not been immune to these pressures, with companies looking to increase the value of outputs while reducing the internal resources required to operate the systems. The current revision process for ISO 9001 (Quality Management Systems, QMS) and ISO 14001 (Environmental Management Systems, EMS) may well provide organisations with the opportunity of increased efficiencies, making it easier for an integrated management system IMS) to be implemented and certified.
Under the constitution of The International Organization for Standardization (ISO), management system standards (MSS) are regularly reviewed every five years. This on-going cycle is designed to ensure the applicability and relevance of International Standards, thereby helping to make industry more efficient and effective through their use to give state of the art specifications for products, services and good practice. Developed through global consensus, they help to break down barriers to international trade. It just so happens that the revision cycle has fallen on some of the world's most popular standards, with both ISO 9001 (quality) and ISO 14001 (environmental) among those currently being revised.
The last few years has seen an increase in the number of management system and sector-specific standards covering a growing number of areas. From an initial base of quality, this has expanded to cover environment, health and safety, energy management, business continuity, and beyond. As the number of standards has grown, so has the trend towards integration.
It has also been the case that the requirements within each of these varying standards developed at different times with different stakeholders represented often have the same intent expressed differently. This can then result in requirements being interpreted quite differently, which in turn makes the integration of standards into one IMS more difficult, with organisations needing outside help to interpret the similarities and differences in language and terminology that standards have adopted.
Overarching the normalised revision process, ISO identified the need to address this, leading to the drafting of ISO Guide 83, the fore-runner to what has now been formally adopted and published by ISO as Annex SL.
Annex SL defines the framework for generic MSS so as to ensure that the text used is aligned to the extent that they have, where practical, identical clause titles, sequence of clauses, definitions and as much identical text as feasible. For organisations there will initially be little change. However, in due course, it will influence and align the structure and content of existing management system standards as they go through their revision processes. It also means that, when any new standard is introduced, many aspects will be immediately familiar to the user with the emphasis on what is unique to the specific discipline.
Given that ISO adopted Annex SL back in 2012 coupled with the publication of new MSS using this revised structure (ISO 27001 – International Information Security Standard – being an example), LRQA believes that it is highly likely that the revised versions of all new ISO MSS will adhere to this framework and all current MSS will migrate at their next revision – including quality and environmental. The framework will have ten sections with wording being tailored to the intended users of the particular standard:
1. Scope
2. Normative references: Both of these sections will have wording that is specific to the Standard (including its intended outcome).
3. Terms and definitions: This will reference the common terms and core definitions outlined in Annex SL as well as any which are specific solely to the relevant standard.
4. Context of the organisation: This section will include requirements relating to understanding the organisation implementing the Standard, the needs and expectations of interested parties, the scope of its relevant standard and the relevant standard itself.
5. Leadership: Top management leadership and commitment, the relevant standard policy, as well as organisational roles, responsibilities and authorities.
6. Planning: Actions to address risks and opportunities, the relevant standard objectives and plans to achieve them.
7. Support: Resources needed for the relevant standard, personnel competence and awareness, communication and documented information.
8. Operation: Operational planning and control.
9. Performance evaluation: Monitoring, measurement, analysis and evaluation, internal audit and management review.
10. Improvement: Non-conformity, corrective action and continual improvement.
LRQA is no stranger to the current revision process being driven by ISO and is a major contributor to the development and improvement of standards and associated guidance in the fields of management systems and conformity assessment worldwide. As recognised voices in the industry - driven through our membership and my ongoing chairmanship of the IIOC (Independent International Organisation for Certification), the global certification trade body - our experts are actively involved in the international technical committees for all three of the world's leading MSS, specifically ISO 9001 (quality), ISO 14001 (environmental) and OHSAS 18001 (health and safety).
Both ISO 9001 and ISO 14001 are at Committee Draft (CD) stage, with ISO elevating the status of ISO 9001:2015 to CD 30:20 on 4 June 2013, meaning that it has gone to voting (with ISO 14001 already having gone through an initial voting stage it is scheduled for imminent elevation to CD2 following the recent WG5 meeting in Bogota). Further technical meetings are scheduled for both of these standards, as well as OHSAS 18001, over the coming months.
In terms of timelines, the dates are open to conjecture, but we are hopeful that ISO will reach agreement and formalisation during 2014/15 which could – specifically relating to ISO 9001 - see a final draft version (FDIS) being available during the latter part of 2014 with publication of the revised version of the Standard approximately a year later. Clearly this timeline may be subject to delay and date slippage, given the number of stakeholders involved. If we consider the last update to ISO 9001, it was scheduled to occur in 2005, but was only published in 2008, thereby given an indication on the potential for movement against 'stated deadlines'.
Given the continued growth in new standards, and knowing more are in the pipeline, we welcome the move by ISO to bring together and align the key common elements of management systems.
At first glance, Annex SL appears to make the standard writers lives 'much easier' but in reality, as organisations begin to understand and appreciate the value of different management systems all speaking a common language, it will be organisations and - and in turn the consumer - who stand to be the true beneficiaries.
This structure will drive management system standard integration, thereby delivering increased organisational benefits and efficiencies while providing a more complete view of an organisation – often spanning multiple sites, geographies and involving multiple suppliers.
Our global auditor network will continue to focus their own and their clients' thinking on viewing organisations' management systems holistically, thereby further strengthening our assessment approach which is directly linked to strategic objectives, underpinned with ensuring conformity against the relevant standard or scheme.
With the potential for increased internal efficiencies and reduced internal resources required, the current standards revision process is arguably the most important event in the history of management systems standards.
END
LRQA's viewpoint on this subject can be found in a presentation here. Further information about the ISO Standard Revisions is available at http://www.lrqa.com/isostandardsupdate.