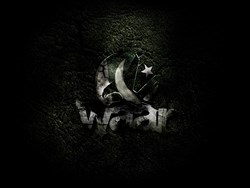 (PRWEB) October 24, 2013
The highly anticipated Pakistani film, WAAR, has managed to rake in the big bucks attracting huge audiences from all over, breaking records everywhere, according to survey conducted by Off-Raod Studios. Bilal Lashari, the director behind the mega blockbuster has debuted as a director with this feature film which has collected 5 Crore 78 Lacs in just 4 days, according to news sources. Getting great reviews from everywhere, the film has beat domestic box office record at opening day with a take off of Rs. 11.4 Million.
WAAR, the movie, had a mega budget of $ 2 Million, where Lasharie pulled out all the guns and brought the film to life with a glittering array of stars such as Shaan, Ali Azmat, Aisha Khan, Shamoon Abbasi, and Meesha Shafi. The film is action packed and full of thrills and is a visual treat for the audiences who have been craving for a fresh and new perspective from the Pakistani film industry.
The mega blockbuster has earned an 8.2 rating on IMDb, and has managed to break all Bollywood films running in cinemas at the same time. Premiering on Eid day, the film gathered huge crowds who had been in high anticipation of this much talked about action-thriller. Produced by Jameel Ahmed, Omer Manzoor and Hassan Waqas Rana, the film has been advertised and promoted heavily on all social media channels exclusively by Off-Road Studios, Pakistan's largest 360 Digital Agency, which has been handling all of the film's digital mediums.
'WAAR has not only managed to break records at the box office, but has also managed to break the shackles binding us from thinking ahead and beyond of what is apparent and has earned Pakistani cinema another feather in its cap', said one avid cinema goer after watching WAAR.