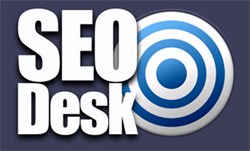 (PRWEB UK) 24 October 2013
Abacas Studios, a leading sticker and printing company, is pleased to announce the launch of a new range of metallic vinyl stickers. These stickers are fully waterproof and weatherproof and are available in a wide range of background colours. The company has always positioned itself at the forefront of sticker printing technology. They believe that this new range of stickers will provide benefits to individual and commercial clients.
The company believes that these new stickers will be of particular benefit to companies operating in the toiletry packaging industry. Keeping labels and stickers on products in wet areas is essential for branding and safety but firms also want to stand out from their rivals. The benefits of these stickers will ensure that firms get the best of both worlds when it comes to identifying their product. The changing pace of sticker printing has enabled Abacas Studios to bring this style of product to market at a reasonable price.
The firm also believes that the new style of metallic vinyl sticker will be ideal for customers looking for high-end cosmetic labelling or even car stickers. The weatherproof guarantee is a substantial benefit for anyone looking to promote themselves or their small business around their local area through the use of car stickers.
The company is also pleased to say that their new purpose built 800 square foot print studio is almost ready for use. The firm will make the move to the new unit at the end of October 2013, and they expect it to have a hugely positive impact on their current vinyl stickers and label production. The increased capacity has enabled the firm to install an additional Roland VS-640 digital printer, which will provide the company with the additional sticker printing capacity that they have needed for a while.
The firm, which was established back in 1998, has experienced considerable growth in the past two years, and this move to larger premises is indicative of the quality of service and product on offer from Abacas Studios. The firm has always worked hard to remain at the cutting edge of sticker printing and the latest product range, and company news is another indicator of where the firm is positioned in the label printing industry.
About Abacas Studios:
Abacas Studios was established back in 1998, and the firm is regarded as one of the leading companies with respect to self-adhesive vinyl and specialist paper prints. The industry has changed considerably in this time, but while Abacas Studio has aimed to provide the same level of customer service throughout this time, they have looked to remain at the cutting edge of print technology. The firm is currently in the process of moving to a larger printing unit to be able to cope with the demand for labels and vinyl stickers. This has enabled the firm to increase their printing capacity, enabling them to look forward to a busier 2014.