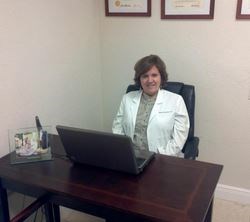 Chiropractic adds years to life and life to years.
(PRWEB) October 23, 2013
Miami Beach just got more options for patients with back and neck pain from auto injuries.
Dr. Exposito, an experienced chiropractor who offers chiropractic, massage and physiotherapy at her new location in Miami Beach just released her new website.
Case management and treatment of auto injuries include comprehensive evaluations and reports, appropriate diagnostic testing such as MRI and X-Rays and a medical evaluation. Treatment helps patients who have had car accidents, auto accidents, motorcycle accidents and slip and fall patients recover from their injuries as fast as possible.
"Car accidents cause spinal misalignments or subluxations in the body. They can put pressure, irritate and inflame the nerves, joints, discs and ligaments. Our website offers comprehensive explanations and 3D spine simulations to help the patients better understand their spine." explains Dr. Susan Exposito.
"Many auto injuries are the result of rear end collisions. They usually produce whiplash injuries. A whiplash injury of the head and neck is caused by sudden exaggerated thrust of the head backward forward and sometimes sideways. Abnormal forces are applied to muscle ligaments nerves bones and inter vertebral discs. Our website includes a separate section with info related to car accidents including symptoms." says Dr. Exposito.
Mid Beach Chiropractic advises people involved in car accidents and auto injuries to seek immediate chiropractic care. Left untreated automobile injuries can cause pain or permanent disability.
Common symptoms of automobile accident injuries include neck pain, headaches, stiffness, fatigue blurred vision back pain and dizziness.
For more information about Dr. Exposito and her Chiropractic office please visit Mid Beach chiropractic at 960 Arthur Godfrey Rd, Ste 120, Miami Beach, FL 33140 or call 305-674-7284 to make an appointment.
Information about the office and personal injury chiropractic services can be found at http://midbeachchiropractic.com/car-accidents