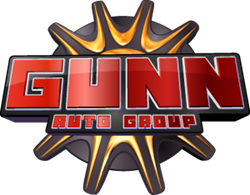 One Simple Price
San Antonio, TX (PRWEB) October 28, 2013
Gunn Acura in San Antonio is thrilled to mark their 25th anniversary of providing the community with quality service on Acura vehicles. As part of a proud tradition of dealerships under the Gunn name, Gunn Acura attributes this longevity to its commitment to the customer and earning repeat business.
For more than 60 years, the Gunn Automotive Group has been providing San Antonio and the surrounding areas with a car-shopping experience unlike any other. As a result, it has been become one of the largest privately-held companies in San Antonio, and among the top 100 automotive groups in the entire nation. A further testament to their drive for success, they have been named one of the fastest-growing companies in San Antonio for 5 straight years. While Gunn Acura is proud of the past 25 years of achievement and customer satisfaction, it is quite evident that their sights are set firmly on the future.
This remarkable run of growth is all thanks to Gunn Acura's unique approach to automotive sales. Anchored by the One Simple Price philosophy, a customer who visits Gunn Acura can rest assured that the price they see in the window of a car is the price they will pay, no exceptions. This no-hassle, no-haggling approach allows shoppers to focus entirely on finding the car that is right for them, and not worrying about stressful price negotiation process. Additionally, their 48 hour, no-questions-asked return policy is a testament to their promise to the customer that they will love their new Acura, or Gunn will make it right.
Lasting 25 years in any business is a difficult task. It is, however, a benchmark that Gunn Acura believes is only the beginning of what they are capable of accomplishing.