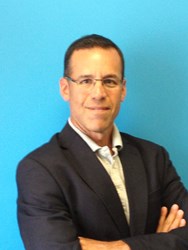 "We felt that the mission of the Greater Gift Initiative is consistent with ours, so donating vaccines to help prevent childhood disease was a natural course of action for our organization."
Winston-Salem, NC; Rochester, NY (PRWEB) October 24, 2013
The fall conference schedule for the Clinical Trial Industry is in full swing,and Clinical Conductor CTMS, the leading clinical trial management system for research organizations from Bio-Optronics, is actively participating in many events to talk and meet with clinical trial professionals about its family of clinical trial management systems. This year, Clinical Conductor is sharing booth space with the Greater Gift Initiative (GGI) and donating vaccines in honor of conference participants. "We are so appreciative of Clinical Conductor's support of GGI and their donation of vaccines in honor of visitors to the booth," says Becca Chase, Executive Director of GGI. "Talking with conference participants in the exhibit hall is a great opportunity to tell the GGI story and ultimately have more clinical trial sites honor their volunteers with the gift of a vaccine to a child in need." Clinical Conductor donated vaccines on behalf of every attendee at the 2013 Site Solutions Summit held October 11-13 to recognize the Society for Clinical Research Sites (SCRS) for its commitment to helping clinical research sites reach their true potential. In addition to the donations made at the Site Solutions Summit, Clinical Conductor is donating vaccines in honor of participants who visit its booth at CenterWatch's fall 2013 Forum on Optimizing Clinical Research Performance this week in Las Vegas, Nevada, and at the upcoming MAGI West Clinical Research Conference in Las Vegas on October 27-30. The vaccine donations are being made through the Greater Gift Initiative, whose mission is to advance global health and highlight the greater good of clinical trial participation by gifting a vaccine to a child in honor of every clinical trial volunteer. Vaccines were selected as the gift of choice because they have contributed to the improvement of global health more than any other class of pharmaceuticals. "Our goal is to provide services that allow healthcare professionals to make a meaningful impact," says Bio-Optronics CEO, Dan Kerpelman. "We felt that the mission of the Greater Gift Initiative is consistent with ours, so donating vaccines to help prevent childhood disease was a natural course of action for our organization."
About Greater Gift Initiative, Inc.
The mission of Greater Gift Initiative, Inc. is to advance global health and highlight the greater good of clinical trial participation by gifting a vaccine to a child in honor of every clinical trial volunteer, under the motto "Volunteers Advancing Health." Since 2010, the Greater Gift Initiative has donated over 22,500 vaccines to children in developing countries as a way to give back and thank the volunteers who participate in clinical trials and contribute to the advancement of health worldwide. Learn more at http://www.GreaterGiftInitiative.org.
About Clinical Conductor CTMS
Clinical Conductor CTMS, offered by Bio-Optronics, is the premier family of clinical trial management systems for clinical research professionals. Solving today's most challenging problems, Clinical Conductor CTMS is the proven research project management tool used by over 1,600 research organizations around the world. Standalone research sites benefit from Clinical Conductor Site CTMS and its versatile tools designed specifically for the needs of sites. Clinical Conductor Enterprise CTMS provides AMCs, SMOs, CROs and provider networks the tools, communication and transparency that is needed for trial success. Clinical Conductor CTMS ensures regulatory compliance, improves study execution speed, improves overall accuracy and increases your profitability, all from the very first day. Our compassionate and expert team of service specialists and engineers are there to support you and continually deliver enhancements, customizations and integrations to meet your specific needs. For more information about Clinical Conductor CTMS please visit our website: http://www.clinicalconductor.com.