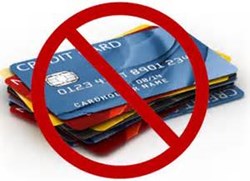 'Like a true country club environment, The Gents Place now offers an even more convenient and seamless way to enjoy the uniqueness and top shelf ambiance that we have to offer,' says owner and CEO Ben Davis.
(PRWEB) October 22, 2013
The Gents Place is rolling out a new and improved checkout system on November 1st 2013 whereby members will simply provide their card number one time and will never have to pull out their credit card again. This is a secure and hassle free way for the busy businessmen to enjoy services and products and "charge it" to their account. Once the card is in the system, it is encrypted and the numbers are never seen again. This gives gentlemen both convenience and peace of mind all at the same time. The Gents Place understands their members' needs and desires, and continues to strive to exceed those.
About The Gents Place:
Founded in 2008 by Ben Davis, a frustrated guy who hated getting his haircut, The Gents Place offers men's grooming and lifestyle products and services in a masculine, yet relaxed country club type environment. They offer men's hair services, hand and foot repairs, straight razor shaves, massages, shoe shines and more. Frequently referred to as America's Premier Men's Grooming and Lifestyle Club with locations in Texas (Dallas, Frisco) and Kansas (Leawood), The Gents Place is known for its commitment to client service and top shelf amenities.
To learn more about The Gents Place or to find a club nearest you, please visit http://www.thegentsplace.com.