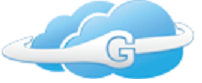 EclipseCon Europe is an excellent avenue for our company to hear directly from the Eclipse Community.
Dallas, Texas (PRWEB) October 23, 2013
Genuitec, LLC, a founding member of the Eclipse Foundation along with IBM, is pleased to be attending EclipseCon Europe (booth #5) in Ludwigsburg, Germany to showcase the latest in Eclipse Java technologies found in the Genuitec product line. Genuitec will promote Secure Delivery Center (SDC) while in attendance, highlighting the simple, intuitive way SDC enables Eclipse shops to manage, package, and deliver standard and custom Eclipse Rich Client Platforms.
"We're thrilled to attend this extraordinarily fun event once again," said Jed Anderson, product manager for Secure Delivery Center at Genuitec. "EclipseCon Europe is an excellent avenue for our company to hear directly from the Eclipse Community about the highs and lows they experience in their development and to find new solutions to meet those challenges."
1. Genuitec will be kicking off EclipseCon Europe with a session on Tuesday, October 29 titled "How CERN scaled up Eclipse for the LHC." This session will be co-hosted with CERN and the audience can expect to gain insight on how CERN uses Secure Delivery Center to leverage Eclipse for their enterprise. Tuesday's session, lead by Donat Csikos of CERN and Jed Anderson of Genuitec, will be held in the Theater room from 15:45 to 16:20.
2. In addition, Genuitec will be hosting a panel Wednesday, October 30 from 19:00 to 20:00 in Burgersaal 2 about Eclipse Delivery. This panel will feature several experts in the field and attendees can expect to benefit over discussions centered on the ins-and-outs of the software delivery problem. Attendees are encouraged to bring up their own challenges and solutions to the table for further discussion and dissection.
3. Genuitec will wrap up its time at EclipseCon Europe with a session on enterprise level deployment, titled "Tales from the crypt: Must knows to ship software to enterprises" on Thursday, October 31st from 14:15 to 14:50, also held in the Burgersaal 2 room. This session, lead by Tim Webb from Genuitec, will cover challenges of having your product running in complex enterprise scenarios and how SDC and other technologies can help companies manage those challenges and do so from secure public and private clouds.
For attendees wanting additional information about Genuitec's Eclipse Java technologies and solutions, or to discuss information presented in our sessions, they can stop by the Exhibit Hall on the upper level. Genuitec will have a full conference team at Booth #5. The Genuitec Team will be on the exhibit floor with full details on SDC's software management capabilities which allows administrators to package up updates, tools, and products and roll them out directly to end-users continuously. Additionally, attendees will be able to garner on the spot demos to see SDC in action or schedule a more in depth, personalized demos for a later date.
Genuitec is pleased to be apart of this conference once again and recommends attendees check out as many sessions as they can. Of note, Genuitec recommends "Single Points of Failure: The Human Element of Software Engineering" and "Lean ALM: From open source cowboys to software supply chains," both of these sessions occur on Monday. In addition, IBM's session on "Developing for the Cloud, in the Cloud, with Eclipse Orion," will be a great session to attend.
About Genuitec
With year-over-year growth since the company was founded in 1997, Genuitec follows a "Cloud Control" approach and continues to expand by offering superior products to enterprises at value-driven cloud prices. With a laser focus on mobile development for the enterprise Java user, it's products are used by more than 17,000 global enterprises which include 80 percent of Fortune 500 companies.
Genuitec maintains a vibrant community through its support forums where users engage directly with staff to answer any number of technical needs. Genuitec is constantly evaluating market opportunities for new areas of growth and expansion of it's current application lifecycle management and mobile tools; in addition, Genuitec has launched a new product in each of the last 5 years. As a fully-distributed and virtual workforces, the company maintains a low overhead, yet attracts the most talented software developers.
Genuitec is based in Flower Mound, Texas and is founding member of the Eclipse Foundation along with IBM, Intel and HP.
Please follow Genuitec's latest news by joining "MyEclipse" on Facebook and on Twitter @Genuitec, @Genuitec_SDC.