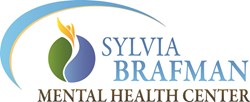 In their everyday lives, they may not have the kind of supportive network of people who have personally experienced mental illness. Online, they do.
Fort Lauderdale, FL (PRWEB) October 24, 2013
National Mental Illness Awareness Week, October 6-12, 2013 aims to increase the awareness and discussion about mental illness in America and that is just what is happening on the social media pages of The Sylvia Brafman Mental Health Center. The treatment facility, a specialized mental illness treatment center which opened last year has seen a tremendous increase in activity across their social media platforms, reflecting the trend towards speaking out against mental illness. Participants are coming together as an online community to show support for mental illness and dismantle the long-standing stigma that has made it so difficult for many to get treatment.
"It is wonderful to see and hear what each individual has to say," says Ben Brafman, the founder and CEO of the Sylvia Brafman Mental Health Center. "Facebook and Twitter have really taken off as forums for people to interact and share their experiences with mental illness. Despite the much-discussed stigma, we're finding that more and more people are being vocal in their support for mental health treatment."
Facebook is by far the most popular method for community members to interact. By posting a mixture of statistics, quotes, images, and thought-provoking questions, the mental health center opens the floor for discussion. People respond with personal thoughts, tips, and support for each other. Sometimes the reaction is evident in 'likes' and 'shares,' other times it is clear in the actual comments.
"We are seeing that for many people, it's easier to ask for help through an online community than it is in person or over the phone," says Brafman, an expert in the behavioral health field for over 20 years. "Where some users simply want to share their experiences, others are actively expressing their struggles or requests for help. We can respond to each of those individuals in a confidential manner and hopefully bring them closer to treatment."
Even users who do not appear to be active can contribute to the community. By following Facebook discussions, reading blog posts, and clicking on shared twitter links, an individual can build confidence and trust in the mental health center while learning more about what to expect. This tentative toe-in-the-water approach may eventually lead them to reaching out for treatment.
"In the current political climate, where healthcare policies are changing, people have questions. Many people don't realize that mental health treatment can be affordable, and that treatment can be covered by insurance," says Brafman. "It's nice that they can come to us online, read our blog, and get clarification on what they want to know about mental health treatment. In their everyday lives, they may not have the kind of supportive network of people who have personally experienced mental illness. Online, they do."
The Sylvia Brafman Mental Health Center is a full service mental health facility located in Fort Lauderdale, Fla. Dedicated to helping individuals who suffer from mental illness find a path to living better, The Sylvia Brafman Mental Health Center offers a mental health program and support for a wide variety of mood and thought disorders including: depression, anxiety disorders, anger management, eating disorders, post-traumatic stress disorder (PTSD), bipolar disorder, schizophrenia and schizoaffective disorder. For more information on mental health treatment please contact The Sylvia Brafman Mental Health Center at 1-888-205-2775 or online at http://www.mentalhealthcenter.org.