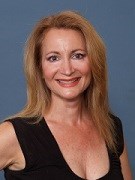 Spirit Talk is Clearest at Halloween
Delray Beach, FL (PRWEB) October 24, 2013
Spirit Medium Laura, host of The VIRTUAL SEANCE, featuring LIVE, REAL & RAW readings with Laura, will be hosting these three high quality Halloween psychic events.
"Take advantage of the clear communication possible to the other side at Halloween," states Spirit Medium Laura, "to get the most out of this holiday, while having fun, making friends and perhaps even winning a prize."
Halloween Seance in Palm Beach Gardens, FL, Oct. 25, 2013. Spirit Medium Laura conducts a seance at Jamar's Enlightenment Center at 7pm.
Halloween Spirit Gallery & Costume Party in Ft. Lauderdale, FL, Oct. 26, 2013. Join Spirit Mediums Laura, Brenda and Kevin at the Metaphysical Chapel for a fun Halloween Costume Party and Spirit Gallery. Win a prize for best costume.
Halloween Party in Boca Raton, FL, Oct. 29, 2013. Join Spirit Medium Laura for a reading at the Blue Martini.
Each event has an entrance fee. Some have food and prizes. Details here.
Laura will be dressed as a Fairy this Halloween. What costume will you wear?