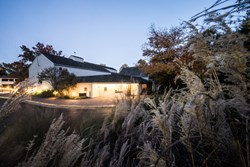 Vienna, VA (PRWEB) October 24, 2013
Michael Nesmith
Monday, November 4, 2013 at 8 pm
$45
Best known as a singer, songwriter, and guitarist of a primetime pop group, '60s teen sensation Michael Nesmith continued his successful career as a leader of the alt-country group First National Band, which released hits like "Joanne" and "Silver Moon." In 1981 Nesmith won the first-ever Grammy for Video of the Year for Elephant Parts, a satirical hour-long collection of sketch comedy and music videos. His latest release Rays (2006), incorporates instrumental funk, swing and jazz influences for a genre Nesmith calls "New Century Modern." "In returning to the stage for his first solo U.S. tour in 21 years, Michael Nesmith demonstrated that his penchant for taking music above and beyond the norm remains fully intact" —Los Angeles Times.
Video: Michael Nesmith – "Different Drum" (Live)
Melissa Errico
A Passion for Broadway
Richard Jay-Alexander, Director
John Oddo, Musical Director
Saturday, November 9, 2013 at 7:30 pm
$40-$42
The star of seven Broadway musicals, Manhattan native Melissa Errico is a ravishing soprano whose voice can convey many moods in bold romantic ballads or playful jazz arrangements. Following a successful performance of Sunday in the Park with George at The Kennedy Center, and this year's smash New York City revival of Passion on her current tour, she lends her dynamic vocals to the music of Stephen Sondheim as well as a selection of beloved Broadway tunes. Errico has released three studio albums and has recorded with music legends Randy Newman, Phil Ramone, and Marvin Hamlisch.
Video: Melissa Errico – "Loving You" (Live)
Tickets can be purchased by calling 1.877.WOLFTRAP; or online at wolftrap.org. For more information, call The Barns at Wolf Trap at 703.938.2404 or our general information line at 703.255.1900.
High-resolution images of the artists listed are available on Wolf Trap's website: wolftrap.org/Media_and_Newsroom/Photos_for_Publication.aspx.
###