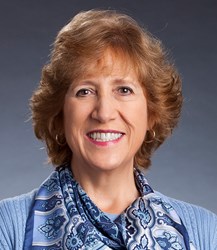 Sarasota, Fla. (PRWEB) October 24, 2013
Judy Bennett has been promoted to serve as Chief Operating Officer for Bob Carter Companies LLC at its headquarters in Sarasota. Her previous position with the company was director of operations.
Bennett manages BCCo's finances, data and communications, and she ensures the company's regulatory compliance by processing and maintaining appropriate filings and registrations. Her move into the new position is based on the substantial increase in her responsibilities due to the company's growth and expansion.
The company now has consultants based in major metropolitan areas throughout the United States and internationally. Among their current clients are two nonprofits in Mexico and one overseas.
Bennett has more than 25 years of experience in the financial services industry, including positions with banks, insurance companies and legal services providers, and she has served as Chief Compliance Officer for an investment firm. She graduated from Boston University with a degree in economics.
A long-standing member of the Rotary Club, Bennett is President-Elect of The Rotary Club of Sarasota, and she will be taking over the gavel on July 1, 2014. Bennett lives in Bradenton, Fla., with her husband, Tom Benjamin.
Bob Carter Companies LLC is an innovative consultancy committed to helping nonprofit organizations and institutions achieve their fundraising and philanthropy goals. Affiliates are based in major metropolitan areas throughout the United States and internationally. BCCo consultants have significant experience in healthcare, education, youth service and faith-based organizations, social services, family foundations, and cultural and international institutions. The company is headquartered in Sarasota, Fla., and it has a regional office in Mexico City. Bob Carter, President & CEO, currently serves as Chair of the boards of directors for the Association of Fundraising Professionals (AFP) and the National Aquarium.
To contact BCCo, email JBennett(at)BobCarterCo(dot)com or call 941.388.3414.