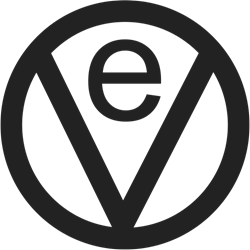 EvoSure will dramatically improve the effectiveness of relationships between brokers and their carriers and should help to drive premium growth for the companies that strategically choose to deploy it. - Michael Boyle, former CIO at Aflac and Allstate
Austin, Texas (PRWEB) October 24, 2013
EvoSure, a software company focused on enabling better and more profitable interactions in the commercial insurance industry, today announced their web-based software application that provides the industry's first and largest online network of brokers and underwriters designed to improve the quality of transactions in the commercial insurance market. EvoSure is a company founded by industry veterans in 2012 to tackle inefficiencies that have plagued the commercial insurance market for years.
For commercial insurers, submissions for new business must be reviewed, yet up to 70% are never quoted because they don't match the carrier's appetites. For a large insurer, this inefficiency can approach $150 million per year in wasted expense. Large carriers also spend millions of dollars every year to develop and define their appetites for risk, yet these often complex risk appetites change on a regular basis and can be difficult to communicate in a detailed and consistent way.
At the same time, commercial brokers are faced with a constantly changing universe of underwriters and complex, and often difficult to understand carrier appetites. This can make finding the right underwriters for their risks difficult and time consuming. Brokers also face limited visibility into unusual, high risk opportunities that can represent a significant percentage of their business.
EvoSure is a modern, web-based application that is designed to solve these problems by bringing together the industry's largest network of underwriters and brokers and providing a platform for increased visibility, efficient communications, and better connections to execute more profitable transactions.
"Today marks a new day in the world of commercial insurance. The launch of EvoSure has brought to market the capability to transform the ease of doing business between brokers and carriers forever," said Michael Boyle, former CIO at Aflac and Allstate as well as an EvoSure advisor. "With its combination of superior user experience and efficiency, EvoSure gives participants the capability to conduct business in a way that is focused on getting the best results for both. This will dramatically improve the effectiveness of relationships between brokers and their carriers and should help to drive premium growth for the companies that strategically choose to deploy it."
"For underwriters and brokers, relationships are built on positive outcomes. Underwriters who effectively and consistently communicate their risk appetites develop the strongest relationships with brokers. Brokers can count on those underwriters to deliver competitive offerings on specific risks. Brokers who learn and follow underwriter appetites deliver better results for their customers," said Matt Foran, co-founder and CEO of EvoSure. "We developed RiskPlace to help brokers and underwriters work together on the right risks and enable both sides to more profitably grow their businesses."
EvoSure is a web-based software application that consists of modules supporting both underwriters and brokers:
EvoSure for Underwriters

Enables underwriters to create a risk appetite at the appropriate level of detail in less than five minutes
Provides opportunities by carrier strategy and individual underwriter appetites
Enables underwriters to initiate proactive, risk-specific discussions with brokers
EvoSure for Brokers

Identifies underwriters that match each risk the broker is representing across carriers, products, and customer attributes
Offers a simple to use, but highly specific and flexible underwriter search capability, allowing brokers to find the best matched underwriter based on specific risk attributes in seconds
Automatically adjusts to ever-changing carrier strategies and structures
By improving the way in which carrier appetites are created, maintained, and communicated, EvoSure improves working relationships and decreases wasted time through win/win interactions. EvoSure is delivered as a software as a service application through modern browsers. Annual subscriptions are available by contacting the company at http://www.evosure.com.
About EvoSure
With over 30 years of commercial insurance experience, the EvoSure team has lived the problems that have challenged both brokers and underwriters in the industry for years. Through its RiskPlace software as a service solution, EvoSure is enabling leading brokers and insurers to improve interactions through a modern, web-based application that helps both parties find the right partners for profitable transactions, while building upon the relationships that make the industry thrive and grow. EvoSure is privately funded and based in Austin, Texas. For more information, visit http://www.evosure.com and follow RiskPlace on Twitter.