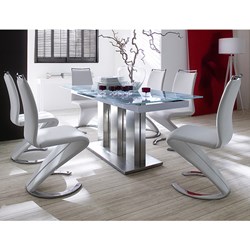 (PRWEB UK) 23 October 2013
Furniture In Fashion announces Dropshipping for high financial rewards, a very effective way for a small time seller to sell the goods and make a considerable amount of money. The money starts trickling after the hard work you put in. This is an acknowledged way of selling by the consumers and the buyer alike and if you know the pros and cons of this method of selling, then you can make money by this way of supplying goods. One has to know a lot before starting dropshipping as it will require a complete knowledge about what the buyers are interested in and what are the right websites offering those things. Many times new people start this and then find that they are scammed out of money. So for a new individual in the market, stay away from things with which you are not familiar and deal with things about which you have complete knowledge. In this way, you will be aware of the price and all information about the things you have already dealt with.
Dropshipping is a good way to start a small business and FurnitureInFashion encourages people to work with them so that both parties can benefit with the transactions. It will be an amazing opportunity for the new supplier to work with FurnitureInFashion and supply furniture made by the one of the best furniture stores available online. FurnitureInFashion already has faithful online clients and people value its products because of its high quality and unique designs. FurnitureInFashion also has an extensive product range for the interested buyers.
Other businesses are availing this golden opportunity and getting a steady profit from selling its goods online. Businesses like Direcplace Ltd, Net are now a very trusted business alley of FurnitureInFashion and they are both working for the same goal. This business venture is in favour of all parties and a good way to make money.
The managing Director of FurnitureInFashion said, "Dropshipping is a great way to reach the prospective buyer and while the main website of the company is working towards the goal of serving the customers and providing them with our skillfully made products, giving them full customer support and also expand the business - having a separate supplier for our product is another unique way to reach our prospective buyer."
Dropshipping deals with a small seller contacting a company offering to sell their goods with a profit to the online buyer. The whole process works because it is an ideal situation for the consumer and the company. The consumer or the buyer will be offered best possible option with the price suited to the buyer.
FurnitureInFashion is providing many business opportunities to the dropshippers and accommodating them in many ways so that these dropshippers will be a valued business collaborators and this prospect will be beneficial to both of them. The buyers will be able to get different kinds of things on the same site and it will work as time saver for them, since many Dropshipping sites provide different kinds of products on the same site.
To have a look at quality affordable furniture online and to place a pre-stock order, please visit the company website today at http://www.furnitureinfashion.net. The range of home and office furniture on the website is huge, delivery is fast, savings are massive and quality is guaranteed.
About FurnitureInFashion
FurnitureInFashion is a UK-based online retail business. It supplies furniture from its German-based warehouse and has a showroom in Bolton, UK. The company provides everything from umbrella stands, wall art and room dividers to bedroom suites, bar stools and computer tables. FurnitureInFashion offers free delivery within the UK and is rightly proud of its excellent customer service. For further information and details about sales, please visit http://www.furnitureinfashion.net