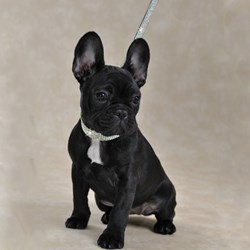 The lap of luxury for the discerning dog.
Wesport, CT (PRWEB) October 23, 2013
Among the unique selection of high-end accessories, designer dog clothes, luxury dog beds, grooming products and travel goods are $500 luxury dog collars exclusively handmade with genuine Swarovski crystals and bridle leather by skilled craftsmen in England, $460 cashmere dog sweaters handmade in Italy, custom-made doghouses (mini-mansions) ranging from $4,500 - $17,000, $6,500 exclusive Baron Haussmann Designer Dog Bed which is the sofa of choice at the Ritz Hotel Place Vendome and a $5,100 24K Gold gilded Royal Dog Bowl with glass interior handcrafted in France.
At the lower end, clientele can purchase $10 dog shampoo, $50 dog bowls, $80 leather dog collars and leashes and dog-themed jewelry for humans starting $120.
In addition to the products offered on the website, many of The Classy Dog's designers will custom make a product in accordance with the customers own original design and specifications.
The site was started by Angie Makris of Westport, CT, who works with leading designers from around the world, most of them in the U.S. and Europe. Products are shipped directly from these designers to the customer. Understanding the strong bond that exists between discerning owners and their dogs, The Classy Dog is committed to providing only the best in customer service and attention to detail.
The Classy Dog: On the web at http://www.TheClassyDog.com and on Facebook at http://www.facebook.com/TheClassyDog. For more information, email info(at)theclassydog(dot)com or call them at 855-746-4823.