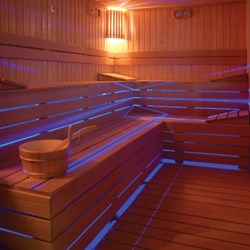 The In-Wall DMX RGB-W Controller is the perfect solution for controlling DMX enabled LED lights without a complicated system, but still taking full advantage of RGB-W LED Lighting.
Lynnwood, WA (PRWEB) October 22, 2013
Solid Apollo LED has expanded its line of LED controllers to meet the needs of architects, designers, artist and homeowners by creating a beautiful range of dimmers, RGB and DMX Control Systems. The North Seattle Company is known for tackling unique lighting situations from home lighting to architectural and custom lighting projects, while supplying users with a variety of options for their unique lighting environment.
LED lights can be used anywhere, from new accent lighting in a single room, to building a home or upgrading an entire business. Having full control over LED lights can take a home or business to the next level of bright, efficient lighting. Solid Apollo is proud to introduce three distinct models; the Glide Dimmer, Micro Wireless Dimmer, and In-Wall DMX RGB-W controller which greatly improve LED lighting control.
Solid Apollo's newest LED dimmer is the sophisticated and easy-to-use Glide LED Dimmer which can be used in a variety of environments including homes for under cabinet and full room accent lights. It features an all-black finish for high-end environments and smart one-touch functionality with subtle "fade-in" capability. Additionally, Solid Apollo LED's Glide dimmer features 30 full feet of control and memory functionality, meaning controlling your LED lights has never been easier.
For those situations where LED lights need to be dimmed in a discrete and minimalist style, Solid Apollo's new Micro Wireless LED Dimmer is the perfect solution. Its compact design (1.25" wide) packs a powerful dimming punch, with 0-100% dimming and ultra-smooth fading built in. With the Micro Wireless dimmer from Solid Apollo, you can control the brightness of any 12-36V LED lighting fixture while being able to hide your wireless dimmer discretely.
DMX lighting is a powerful technology for full control of RGB LED lights. To bridge the gap between advanced lighting systems Solid Apollo has created the perfect solution for full control of any DMX lighting fixture with the ease of RGB-W Color Changing lighting. The In-Wall DMX RGB-W Controller is a fully functional RGB-W controller for creating colors and effects through a DMX enabled lighting fixture such as a wall-washer.
Manuel Barquin, President of Solid Apollo LED, specifically designed this product as a straight-forward way of controlling high-end DMX lighting fixtures. "The In-Wall DMX RGB-W Controller is the perfect solution for controlling DMX enabled LED lights without a complicated system, but still taking full advantage of RGB-W LED Lighting."
This new controller has the capability to control an additional white channel in addition to the standard RGB, meaning increased color range and effects. Standard control on the beautiful touch-pad interface includes brightness, 16 million color selection, program speed, color saving, and white temperature control.
These three LED controllers highlight just a small portion of what is possible with LED Lighting, which can open up a vast world of bright light and colorful displays for any home or business. To view a full line of LED Lighting controllers and LED lighting possibilities, please visit solidapollo.com.
About SolidApollo.com: Solid Apollo is a cutting edge LED lighting company which designs, produces, and distributes a wide range of High Quality LED Lighting Products and lighting solutions to meet today's lighting demands. For more information visit: Solid Apollo at http://www.solidapollo.com or call toll free 425-582-7533. Order online or send an email to sales(at)solidapollo(dot)com.