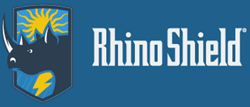 Pasadena, CA (PRWEB) October 23, 2013
Rhino Shield, the proprietary ceramic coating system that lasts 25 years or more is making a splash on the Internet this week. Developed in the year 2000, this premium residential and commercial wall coating is comprised of nearly 80% solid materials that stand up to the test of any weather conditions thrown at it. With numerous certified dealers across the country, Rhino Shield is quickly protecting surfaces and wallets from the cracks traditional latex paint has left behind in the past.
The new website, developed by Traffic Digital Agency in Royal Oak, Michigan, is perhaps the most creative of all Rhino Shield web presences on the Internet to date. A clean interface, vibrant photographs and easy to use menu options help position these newly developed Rhino Shield sites as the go-to digital locations for a company boasting a superior home improvement product.
Specific developments and site features include:

Completely refurbished graphical elements, layout and design
Updated, comprehensive content
Enhanced navigation
Streamlined functionality and usability
Highly visible and easily accessible local dealer and contact information (including Skype connectivity and a request a free quote form)
Up-to-date product descriptions, company information and testimonials
Social platform integration in addition
Easy access to the Rhino Shield blog
Detailed service descriptions
An extensive photo gallery
Growing and expanding with each passing year, Rhino Shield is securing its designation as a leader in innovative sealant technology. Rhino Shield offers its clients and distributors excellence in reinforcement and durability, which explains why the company would do the same with regard to the Rhino Shield online home.
To visit the new Rhino Shield California website, go to http://www.rhinoshielddealers.com/California.