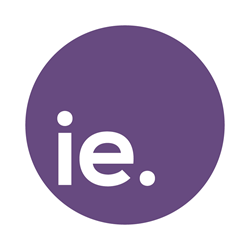 If you are responsible for leading your strategy team and encouraging your organization's growth then this summit is not to be missed
New York City, NY (PRWEB) October 23, 2013
The problems faced by Chief Strategy Officers are endless. Radical changes to both technology and the customer, combined with the rise of globalization has led to an environment that is more diverse and competitively aggressive than ever before. The challenge remains to question the status quo and consider new business models and strategies for the future.
Attendees at the Chief Strategy Officer Summit this December will explore all of the burning issues surrounding the creation, communication, execution and sustainability of strategic initiatives. The summit boasts a stellar line-up of strategy professionals keen to share their achievements and experiences in their roles. With keynote presentations, interactive panel sessions and workshops, the summit will provide a holistic overview of modern day strategies from a variety of different organizations and industries.
In his keynote presentation, "Global Strategic Planning - Coordinating Global Activities for the Corporate HQ," Adam Sutherland, SVP, Global Strategy at National Geographic will discuss the latest innovations to improve the organization's strategic planning processes. National Geographic is known for its exploration into the far reaches of the globe, with both the products that the company provides and its brand as a whole having global recognition and appeal. However, strategic planning is done predominantly from their global headquarters in Washington D.C. The presentation will describe National Geographic's strategies for becoming a global company and not just an international one, with particular focus on market prioritization, product strategy and local vs regional presence.
"If you are responsible for leading your strategy team and encouraging your organization's growth then this summit is not to be missed." said Michaela Jeffery-Morrison, Director, Global Operations at Innovation Enterprise. "You'll network with the most senior level strategy professionals and confront your most pressing challenges."
Sutherland will be joined by Chief Strategy Officers from GE, HP and Sanofi, as well as Heads of Strategy from Siemens and Nokia and Chief Revenue Officers from Tough Mudder and Marie Claire. For more information and to view the full list of speakers please visit http://theinnovationenterprise.com/summits/chief-strategy-officer-summit-new-york
About IE.
Innovation Enterprise, a CFO Publishing company is an independent business-to-business multi-channel media brand focused on the information needs of Senior Finance, Operations, Planning, Strategy, Decision Support & Advanced Analytics executives. Products include IE.Summits, IE.Finance, IE.Analytics, IE.Operations, IE.Strategy, IE.Membership and IE.Insights. Whether it's delivered online, or in person, everything IE produces reflects the company's unshakeable belief in the power of information to spur innovation.