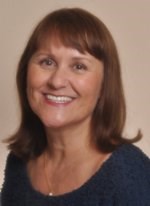 "Money is simply a tool. And my view is, the more you have of it, the more good you can do in the world."~ Dolly Garlo
Key West, Florida (PRWEB) November 25, 2013
The third video of Dolly Garlo's acclaimed series, "Professional Success for Maximum Impact," is now available at the AllThrive.com website. Entitled 'The Secret Formula for Financial Mastery,' the video explores the inner and outer worlds of money and the importance of financial literacy, the language of money, in the professional's business and personal circumstances.
Garlo explains in the video: "Just like no one is born knowing how to dance, mastering money takes a little practice. You don't need to know everything about the world of finance, economics, the markets – you just need to know enough to have an intelligent conversation and put safeguards in place. That way you can make sure the people who help you with your money know what they are doing AND are trustworthy!"
The fundamental keys to Financial Mastery are revealed in this equation: Mastery = Mindset + Management. The formula encompasses crucial practical and emotional elements in order to master issues of both net-worth and self-worth in financial matters.
People who exhibit fear, avoidance, drama or a scarcity mentality when it comes to money - or lack the necessary literacy - will find overcoming financial obstacles and building wealth more of a challenge. Lottery winners and people who suddenly inherit great wealth encounter such challenges based on historical patterning, which is why many of them eventually revert back to their original financial state.
"Money is simply a tool. And my view is, the more you have of it, the more good you can do in the world," Garlo explains.
In addition to the video available at http://www.allthrive.com/video/psmi-intro/, she provides a free resource entitled "The Keys to Financial Mastery that Unlock Your Ultimate Freedom" on the Financial Mastery page of her website. This educational email series explores the subject in greater detail.
~~~~~~~~~~~~~~~~~~~~~~~~~~
Dolly Garlo, RN, JD, PCC-BCC, President of Thrive!!, founded the coaching, consulting and training company to help other professional women build solid business foundations for successful delivery of innovative services, create successful and profitable businesses, design fulfilling business-exit or career change and personal lifestyle transformations, and use their considerable skills and resources to make local or even global contributions. Her website is http://www.allthrive.com.
Working exclusively with compassionate business minded professionals, Dolly Garlo is on a continuing mission to change the way health care services are delivered in this country, particularly focused on the integrative medicine and complementary health care arenas. It has been her passion since graduating from nursing school 35 years ago and it's what drives her work to this day as a former health care attorney turned board certified professional coach and legacy development planner, with additional certification in financial coaching and retirement life planning.
She earned her BSN from the University of Michigan, and her JD from the University of Utah. She practiced as a critical care registered nurse in Medical and Shock/Trauma ICU, followed by 16 years practicing civil and administrative law (building and running her own law firm advising professionals and health care businesses). Dolly has been consulting with women professionals since 1997. An ardent environmental advocate, she developed her comprehensive legacy planning program as a result of experiences creating the Garlo Heritage Nature Preserve.