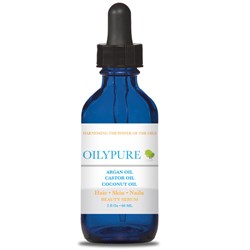 100% Money-Back guarantee means you can count on Oilypure reliability.
Pomapno beach, FL (PRWEB) October 23, 2013
Oilypure oil treatment for hair is proud to announce that they are launching a 100-percent satisfaction guarantee program with a 30-day money back promise. You may use their products and test it for 30 days and if it does not work, you can get your money back. They are proud to say that they are the first in this product category and industry to have a solution that offers that kind of guarantee program for their customers. The staff of Oilypure is saying that this is a golden opportunity for those who want to try out their product, proving to them that this oil treatment for hair can deliver its promises.
Customers are delighted by this news as this is a guarantee that Oilypure is confident that their product is going to start working for them within 30 days. With this, it is evidence enough that the product that is going to be tested will have a very high chance of working for most of the customers and everyone will be satisfied of the results when they use the beauty product. The customers will be the envy of others as they will achieve the perfect hair that they have always wanted and they will certainly be satisfied with the product.
The news of the benefits of Oilypure has now swept across the United States and Europe according to info. A lot of American and European citizens have expressed positive remarks of the product and have bought a lot of stock from the website and retailers carrying Oilypure so that they can have them in bulk. According to charts, customers have been buying them a lot even before the satisfaction guarantee program was launched.
Moreover, BuyBuySocial has launched a US national distribution and marketing for Oilypure. This guarantees that they will have the best marketing for their company. BuyBuySocial is known for their professional work when it comes to distribution and marketing strategies for businesses and companies so they will definitely have an edge in the market. After a few weeks, the results have already been showing highly positive signs.
What Oilypure does
Oilypure is a professionally formulated Hair Oil Serum, bottled in a 2oz Blend of Argan Oil, Coconut Oil and Castor Oil. It is a fast absorbed, comprehensive formula to achieve soft and glossy look and feel.