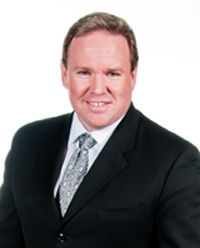 Cedar Park, TX (PRWEB) October 23, 2013
In a recent news article by Fox News One Arm Basketball Player Zack Hodskins was just offered a scholarship to Florida University.
Master Schill is the owner and chief instructor of Peak Performance Martial Arts and is always looking for examples of people that go above and beyond as examples of overcoming adversity. According to Master Schill Zack is an inspiration to athletes everywhere. He did not let the limitations of having 1 1/2 arms to play the sport of basketball. In fact, he is succeeding - following his dreams and making them come to reality.
In a day an age where children are rewarded for mediocrity, seeing Zach persevere despite his challenges is fresh and exciting. Parents should take the time and show this video to their children when they start complaining about things being too hard for them.
Master Gary A. Schill is a career Martial Artist with more than 39 years' experience and three-time best-selling author, including for his latest book "The Success Secret" which was co-authored with Jack Canfield. Master Schill is a leading authority on child and family development and his programs have been featured on ABC, CBS, FOX, NBC and the USA Today.
Master Schill is a fun and entertaining interview. He will provide helpful and insightful nuggets of wisdom for your viewing and listing audiences.
For interviews, please contact Master Schill at 512-658-1804 or info (at) PeakCedarPark (dot) com.