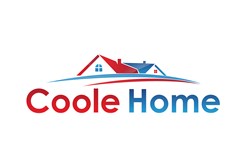 California is the location for so many of the most famous haunted homes in America's history.
San Diego, CA (PRWEB) October 24, 2013
October is always a time of scary thrills, and California is a state known for not only its beautiful, luxurious real estate, but also its haunted history. Homes throughout the state have been the subject of much investigation and speculation because of their potentially haunted histories. From the deaths of starlets to wealthy businessmen who allegedly engaged in the black arts, California truly has it all.
Coole Home opted to explore the subject, and is announcing the release of its list of the top 13 most haunted California homes. All of the homes on the list are real properties, located in areas throughout the state, ranging from San Francisco to San Diego, and each has its own unique and very creepy history.
"California is the location for so many of the most famous haunted homes in America's history," said a Richard Orloff director for Coole Home. "We wanted to give people a glimpse into the world of historical California landmarks, and a bit about their past that has led them to have their notorious reputations."
From homes that were the site of infamous murders, to the location of questionable Hollywood suicides, the comprehensive list of California's haunted homes has it all.
Homes on the list include the Whaley mansion, the site of the Menendez murders, and the home where Marilyn Monroe died of an apparent overdose.
"Often times when tourists come to areas in California, the first thing they want to do is take a tour of the haunted homes, so we wanted to compile all of that information into a list of the top 13 sites in the state, perfect for this time of year," said Orloff. "The interesting thing is that some of these homes are for sale right now, while others have been torn down completely, to escape their legendary and frightening reputations."
The list can be found at https://www.coolehome.org/californias-top-13-real-haunted-houses/.
About Coole Home http://www.coolehome.org
Coole Home is a government sponsored mortgage originator and real estate agency operated by the fedhomeloan.org. The organization is comprised of a network of real estate agents, government loan specialists and home buying counselors. The primary objective of Coole Home is to provide sustainable and affordable home ownership solutions. Coole Home provides $0 down and low down payment government insured home loans and ethical real estate representation. To find out more visit Coole Home at http://san-diego.coolehome.org or in person at 925 B St. #404 San Diego, CA 92101 or call (888) 395-6266.