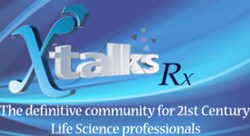 Toronto, Canada (PRWEB) October 25, 2013
The Development Safety Update Report (DSUR) is an aggregate safety report covering drugs, biologics, vaccines or combo products, whose format is harmonized by ICH E2F guideline The DSUR is accepted in most countries worldwide. It replaces the EU Annual Safety Report and the IND Annual Report. These former reports were not as complex as the DSUR. Because of that complexity an intensive training of staff responsible for generation of DSURs is highly recommended. In the training special attention is to be paid to the definition of the Development International Birthdate (DIBD) and the reporting period, the programming of line listings and summary tabulations, correct categorization of ongoing and completed clinical trials as well as on risk analysis and risk-benefit considerations.
In this webinar attendees will learn about the importance of early and careful planning of all activities related to the generation and submission of DSURs, which includes resource planning. The DSUR contains some unblinded data, which is an additional challenge for smaller companies as personnel involved in the conduct of ongoing studies may not be involved in the DSUR preparation or review. Finally the speaker will share guidance for the review of the draft report ensuring that the final DSUR not only meets regulatory requirements, but is also a useful tool to understand the benefit-risk profile of your compound and a valuable data source for its further development.
For more information about this event or to register, visit: http://xtalks.com/Challenges-with-Development-Safety-Update-Reports.ashx
Xtalks, powered by Honeycomb Worldwide Inc., is a leading provider of educational webinars to the global Life Sciences community. Every year thousands of industry practitioners turn to Xtalks for access to quality content. Xtalks helps Life Science professionals stay current with industry developments, trends and regulations. Xtalks webinars also provide perspectives on key issues from top industry thought leaders and service providers.
To learn more about Xtalks visit http://xtalks.com/ContactUs.ashx
Contact:
Karen Lim (416) 977-6555 ext 227
clientservices(at)xtalks(dot)com