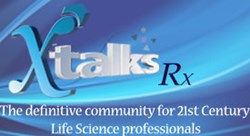 Toronto, Canada (PRWEB) October 28, 2013
This presentation reviews the background and drivers for making the decision - when to outsource pharmacovigilance work. There are several schools of thought on how best to handle safety data as well as who should be involved. Additionally, much has been discussed about the pros and cons to outsourcing and especially off-shoring so that it can be difficult to separate anecdotes from the past from today's reality. These days much has changed; the key is finding the right partner.
This presentation takes a step-by-step approach to objectively balancing the need to reduce costs with confidence that compliance can safely be maintained and efficiencies gained by utilizing outsourcing models. The most common outsourcing and off-shoring models are discussed in this session in order to provide detailed and practical tips for ensuring that the chosen service provider fits with our company's needs.
At the conclusion of this workshop, participants should be able to:

Recognize the challenges Sponsors face with finding solutions to improve efficiencies objectives across multiple internal stakeholders
Understand different outsourcing and off-shoring models
Discuss the changing environment and benefits of strategic partnerships
Describe optimal oversight and techniques for managing at distance
Apply realistic expectations to the inclusion of "outside staff" in your team
Describe the key steps in meaningful measurement of quality and performance as it relates to the overall management of product safety
Understand where to focus in-house resources to support change
A Q&A with the audience will follow the main presentation.
KEYNOTE SPEAKER: Angela Pitwood, Vice President of IPM Safety Services.
Angela is responsible for the ongoing development and management of IPM Safety Services operations. With over 20 years of experience in the pharmaceutical industry. Angela offers her clients the assurance that their drug safety programs are being managed by a seasoned pharmacovigilance executive with experience in developing, implementing and leading safety operations in lower costs markets. Formerly, Vice President, Drug Safety Surveillance at Pfizer, Inc., where she successfully developed and led 12 therapeutic area teams and support functions for the management of adverse event reporting for human health, including all phases of a product life cycle (drugs, vaccines and devices). Angela led these activities using a combination model of 360 in-house staff at three global locations – U.S., Europe and Asia. In addition, she developed and managed three off-shored safety processing vendor sites in India, as well as outsourced groups in the United States.
For more information about this event or to register, visit: http://xtalks.com/Outsourcing-in-Pharmacovigilance.ashx.
Xtalks, powered by Honeycomb Worldwide Inc., is a leading provider of educational webinars to the global Life Sciences community. Every year thousands of industry practitioners (from pharmaceutical & biotech companies, private & academic research institutions, healthcare centers, etc ) turn to Xtalks for access to quality content. Xtalks helps Life Science professionals stay current with industry developments, trends and regulations. Xtalks webinars also provide perspectives on key issues from top industry thought leaders and service providers.
To learn more about Xtalks, visit http://xtalks.com/ContactUs.ashx.
Contact:
Michelle Tran, Marketing Manager
+1 (416) 977-6555 ext 284
mtran(at)xtalks(dot)com