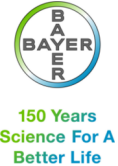 Specticle plus Fertilizer allows turf managers to achieve healthy, weed-free turf while simplifying operations, which translates to time and cost savings that help grow their bottom line.
RESEARCH TRIANGLE PARK, N.C. (PRWEB) October 23, 2013
Environmental Science, a division of Bayer CropScience LP, has launched Specticle® plus Fertilizer – an innovative herbicide that provides warm-season turf managers up to eight months of residual control at low use rates. The company will feature Specticle plus Fertilizer at the upcoming Green Industry & Equipment Expo (GIE+EXPO) in Louisville, Ky.
"Specticle plus Fertilizer is an example of delivering innovation to meet the needs of green industry professionals and help them be more efficient," said Jeff Michel, Bayer's herbicide business manager. "It allows turf managers to achieve healthy, weed-free turf while simplifying operations, which translates to time and cost savings that help grow their bottom line."
The characteristics of Specticle deliver excellent weed prevention and fertility. Specticle plus Fertilizer is available in two different concentrations and a variety of fertilizer blends to provide for increased flexibility that meets the needs of warm-season turfgrass professionals. Visit http://www.backedbybayer.com/system/product_guide/asset_file/83/Specticle_Zone_Recomendations_-_Combined.pdf to view the use recommendations Bayer developed to provide golf and lawn care professionals with application information specific to their location within the continental U.S.
Specticle is a unique class of chemistry that offers an environmentally responsible solution and helps address weed resistance. Specticle plus Fertilizer delivers extended residual pre-emergent control of more than 75 broadleaf and grassy weeds, including annual bluegrass, goosegrass, crabgrass and annual sedge. The easy-to-use Specticle plus Fertilizer helps streamline turf management practices and simplify application.
Learn more about Specticle plus Fertilizer by visiting the Bayer booth, #6030, at GIE+EXPO.
For more information visit BackedbyBayer.com.
Bayer Lawn Twitter Page:
http://twitter.com/BayerLawn
Bayer Golf Twitter Page:
http://twitter.com/BayerGolf
Bayer CropScience is committed to bringing new technology and solutions for agriculture and non-agricultural uses. For questions concerning the availability and use of products, contact a local Bayer CropScience representative, or visit Bayer CropScience online at bayercropscience.us.
###
Visit the Bayer Connect - Social Hub for all Bayer CropScience social media, recent news, blog posts, videos and more.
About Bayer CropScience
Bayer is a global enterprise with core competencies in the fields of health care,
agriculture and high-tech materials. This year the company looks back on 150 years of working to fulfill its mission "Bayer: Science For A Better Life". Bayer CropScience, the subgroup of Bayer AG responsible for the agricultural business, has annual sales of EUR 8,383 million (2012) and is one of the world's leading innovative crop science companies in the areas of seeds, crop protection and non-agricultural pest control. The company offers an outstanding range of products including high value seeds, innovative crop protection solutions based on chemical and biological modes of action as well as an extensive service backup for modern, sustainable agriculture. In the area of non-agricultural applications, Bayer CropScience has a broad portfolio of products and services to control pests from home and garden to forestry applications. The company has a global workforce of 20,800 and is represented in more than 120 countries. This and further news is available at: press.bayercropscience.com.
Contact:
Bayer CropScience Media Hotline, 1-877-879-6162, or
Ciara Ahern
Global Prairie
Tel: (216) 374-1274
Email: ciara(dot)ahern(at)global-prairie(dot)com
Becca Hogan
Manager of External communications
Bayer CropScience
Tel: (919) 549-2998
Email: becca(dot)hogan(at)bayer(dot)com
USA-BCS-2013-0299