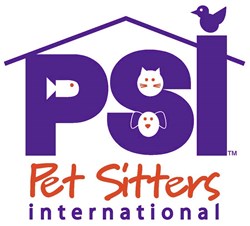 People with experience bring exceptional work skills and a great work ethic to the business of caring for pets.
King, NC (PRWEB) October 25, 2013
Pet Sitters International reaffirmed its commitment to experienced workers by signing AARP's "Work Reimagined Pledge" and participating in AARP's recent webinar focusing on job tips for experienced workers.
"Pet Sitters International is committed to promoting job and entrepreneur opportunities for everyone," said Patti Moran, PSI's president. "People with experience bring exceptional work skills and a great work ethic into the business of caring for pets. PSI and its member businesses value a wide range of backgrounds and all types of customer service skills."
PSI signed the "Work Reimagined Pledge" to show its commitment to support of American workers. Additionally, PSI participated in AARP's October 8th webinar, Job Tips for Workers 50+: Insights from "Life Reimagined for Work" Employers. The association currently serves nearly 7,000 member business owners and has plans to add more educational products and services to support the employees and independent contractors that serve nearly 750,000 clients annually.
More than 98 percent of pet-sitting businesses are independently owned and of those, 22 percent have full-time employees and another 23 percent use independent contractors.
"We know that providing in-home pet care and affiliated services is a great supplemental job or a career transition choice because more than 75 percent of our members are over the age of 40," Moran said. "Many of PSI's member businesses were started by former business people and many were business majors or liberal arts majors - however a degree is certainly not required for success."
The primary skills needed for a career in pet-sitting and in-home pet care are a passion for pets and good customer service skills. Many corporate skills translate well to becoming an entrepreneur and pet-care provider including: marketing, account management, business management, and employee hiring and management.
According to PSI's State of the Industry Survey 44 percent of members came from a background of administrative/clerical, management and sales. Approximately 30 percent have attended college and 32 percent have an undergraduate degree.
AARP's Life Reimagined for Work (formerly Work Reimagined) connects experienced workers with employers seeking top talent, offering all parties the inspiration, smarts, contacts and tools they need to succeed in today's ever-changing workplace. Life Reimagined for Work is a project of AARP powered by LinkedIn. To learn more about Pet Sitters International visit pet sitting as a career for 50+.
About Pet Sitters International
Pet Sitters International (PSI), a membership organization for professional pet sitters, was founded in 1994 by Patti Moran. Her book, "Pet Sitting for Profit," is considered the leading written authority on pet sitting. PSI is the world's largest educational association for professional pet sitters, representing nearly 7,000 independent professional in-home pet-care businesses in the United States, Canada and abroad. PSI provides members with access to affordable bonding and liability insurance as well as educational resources that include a comprehensive Certification Program, Pet Sitter's WORLD magazine, The Scoop e-news and PSI's annual Quest for Excellence Convention. For more information, visit http://www.petsit.com, home of the Official Pet Sitter Locator™ or sign up to receive The Scoop on Pet Care. Visit the PSIStoreOnline, the largest specialty retailer of products for pet sitters and pet-sitting business owners.